Sourhouse's Albums of the Year 2020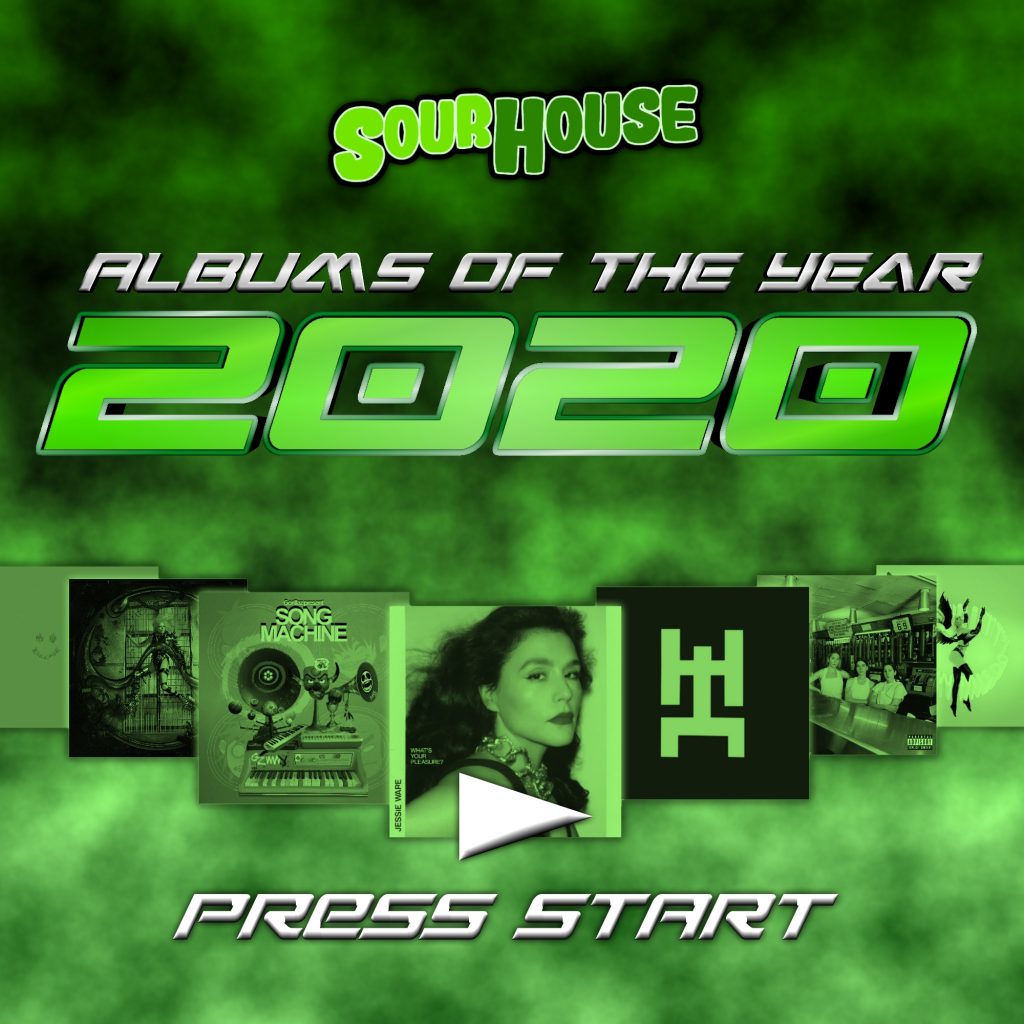 ---
There was a point this year when I didn't think I'd even be able to write this list.
A word from the editor:
During peak lockdown, it seemed like no album could redeem 2020. Nothing seemed like it would salvage the state that I and the world were in. Where usually I would be writhing in all manner of releases and singing their praises, nothing that was dropping seemed to hit the spot.
How much that has changed. This list of my 20 favourite records of this year are all of albums that I have come to love in some form, in spite of everything 2020 has shoveled in our faces. Indeed, I've found new all-time favourites, and that is something you cannot put a price on when it comes to music.
This year's list – made up of anything release between the 1st December 2019 and now – features bands I know and love like Gorillaz and Rolling Blackouts Coastal Fever, as well as newcomers who I've only started getting into this year. And I'm very pleased to say that the award for the Debut Album of the Year – a moniker that aims to recognise new and rising talent – has gone to one of the highest ranked records.
It is my pleasure then to present Sourhouse's Albums of the Year.
-Munro Page, writer of Sourhouse Music

#20
REN HARVIEU – REVEL IN THE DRAMA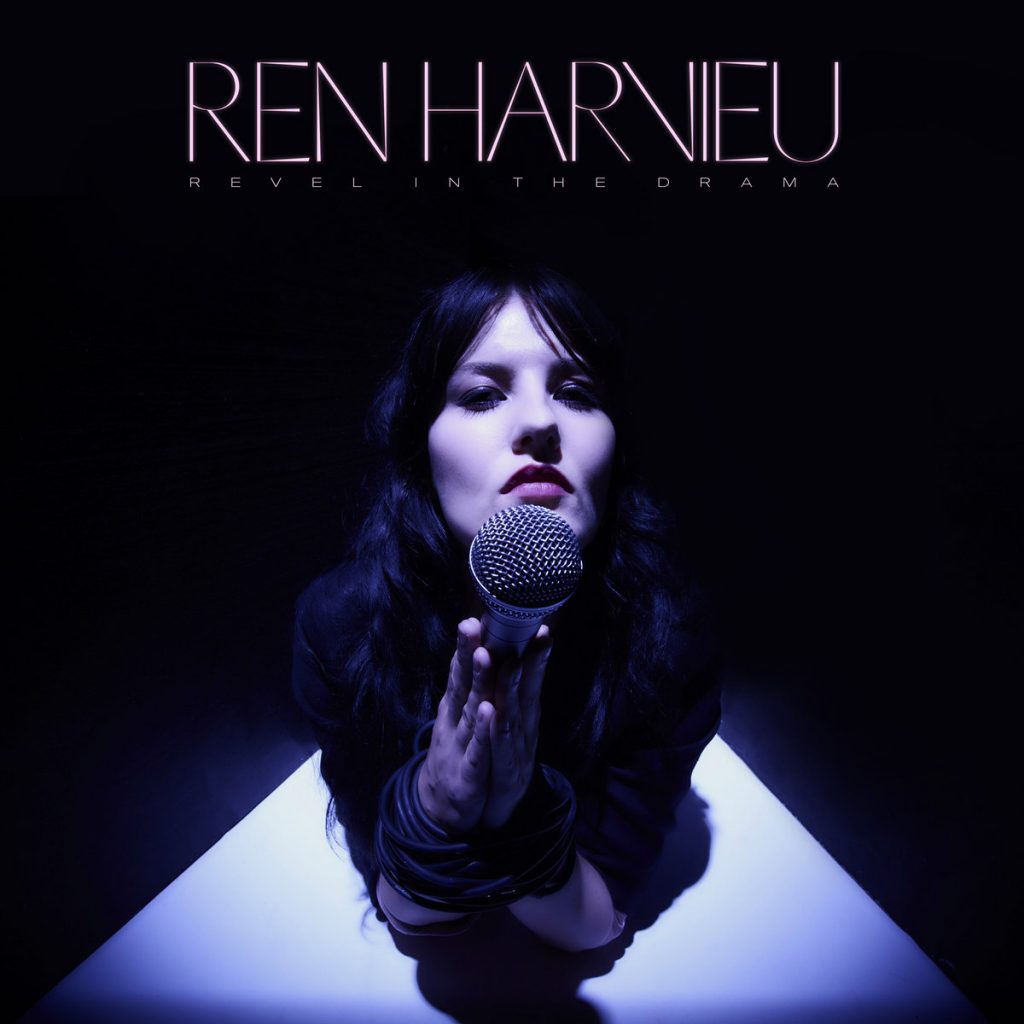 Ren Harvieu is a cabaret goddess on Revel In The Drama – a late night show in a downtown dive bar, her voice steeped in elegance as she delivers smokey, sultry-flavoured chamber rock to a quiet, enthralled room. She may well set her focus on the harder side of love, but the entertainment factor never drops once. Though amorous, Harvieu never gives herself away. Out of reach she may be, but it's the performance that you come for; a true 11pm soundtrack that dares you to embrace her attractive, glamorous song writing in full.
#19
AMINÉ – LIMBO
What a perfect time to release a record about feeling permanently stuck. Aminé's experiences on his second LP draw from a lot more than just a certain pandemic, but his stories of stalling relationships, the drag of fame and a lack of inspiration feel relevant for the stars of today. There's a composure, however, to all of this, as though he's come through and been able to make the project he wanted to. His flows and beats are as smooth as each other, whilst the features list only complements his relaxed, immensely tasteful style. Limbo aptly storyboards being stuck in the middle of things, but its resolution is, quite simply, one of resolution.
#18
JOCKSTRAP – WICKED CITY
Jockstrap are young in their careers. As such, naivety should surely prevail therefore on something as bold as Wicked City. And yet, the duo hold the line and smack it out of the park. It's a record with glass-shard sharpness, careening Hyperpop energeticness into Alternative Rock hardness, conveying urban living aggravation and the twisted fantasies they turn to in order to escape it. The five track runtime ensures that things don't get out of hand, nor that your ears are left too put off by the abrasiveness of the whole thign. Less than that, Jockstrap leave you buzzed to see where they'll take this style of their's next. Zoomer rock is here baby, and it's fucking awesome.
#17
MEGAN THEE STALLION – GOOD NEWS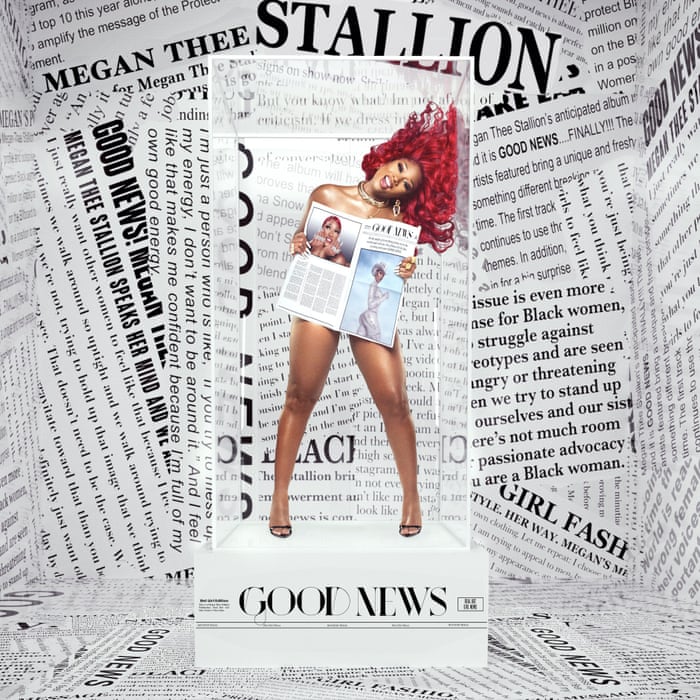 As an album, Good News is not as good as it should be. The debut LP from the trailblazing, unstoppable force of nature that is Megan Thee Stallion has been hyped up a lot, but compared to the other records on here, it's not the coherent, flowing project you want it to be. But never mind that; as a collection of everything Megan released this year, it's perfect. This is totally, 100% her songbook portraying her arrival and conquer like a tapestry. So many of the songs on here are quite simply phenomenal, from the silk-laden coolness of 'Freaky Girls' to the Tune of the Year-winning 'Savage'. The Hot Girl Meg brand of energised, sexualised Hip Hop is quite simply unrivaled at the moment, and Good News leaves you awed at just how much she brings to the table on every cut.
#16
HARRY STYLES – FINE LINE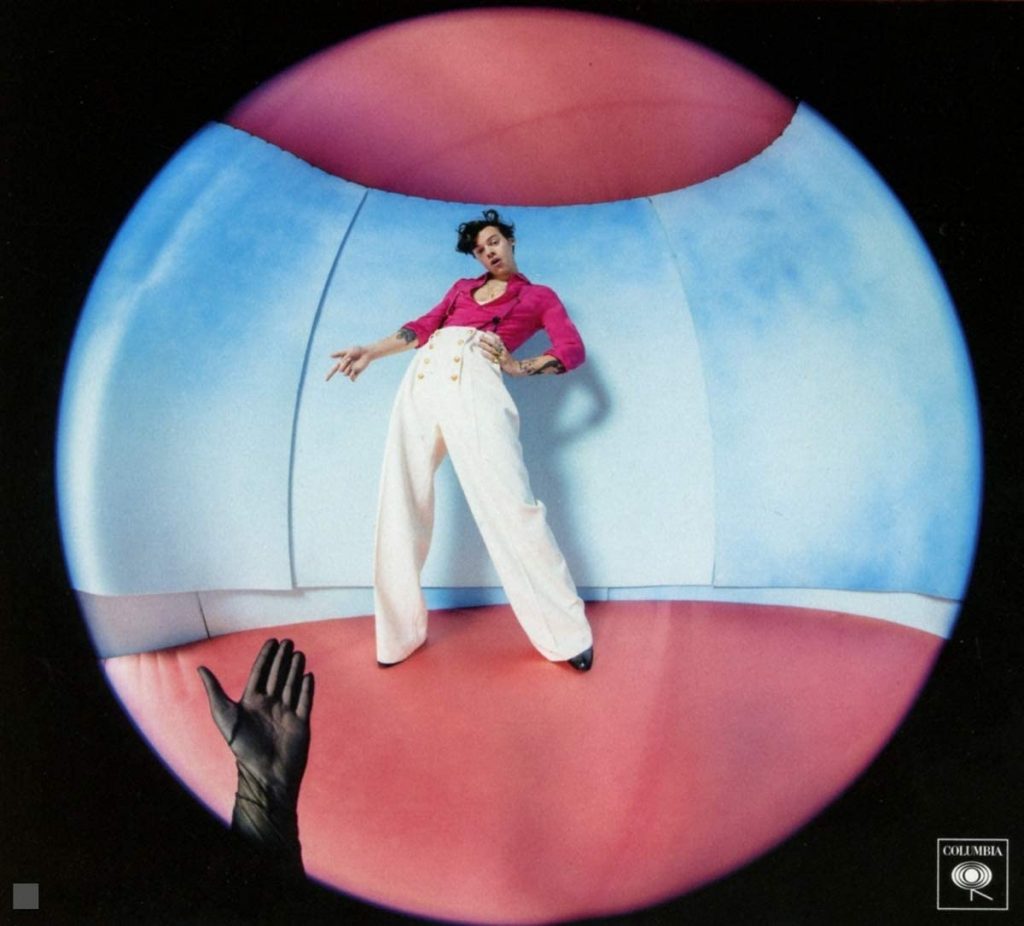 Harry Styles has grown up. It was clear he had ambition and wanted to share his love for all things rock on his debut a few years back, but it's on Fine Line where he's been able to settle. The music soars with its easygoing blend of pop accessibility and rock construction, giving him room to paste the place with an artistic flare he has completely come into his own on. Moments of this album struggle to escape being a big money production and can drag, but by god, when Styles is giving it his all, he's an absolute wizard. This is the intelligent, guitar-driven, LA-made Pop record that we have been looking for god knows how long now, and its showcase of Styles both as an artist and as an icon manages to be both personal and incredibly satisfying.
#15
PA SALIEU – SEND THEM TO COVENTRY
Salieu welcomes us to his world in a debut mixtape fully dedicated to carrying his perspective and his persona. Send Them To Coventry's core is an understated take on Drill's aggressiveness, mixed with Afroswing inferences and flourished with his Gambian heritage. The amount of bangers he manages to get in on the track listing is stunning, with everything he does having such indelible quality. Hard delivery is blended with serious groove and polish, making it hard to believe that he hadn't even been featured on a full release before last year. Watch this space folks.
#14
ELIS DERBY – 3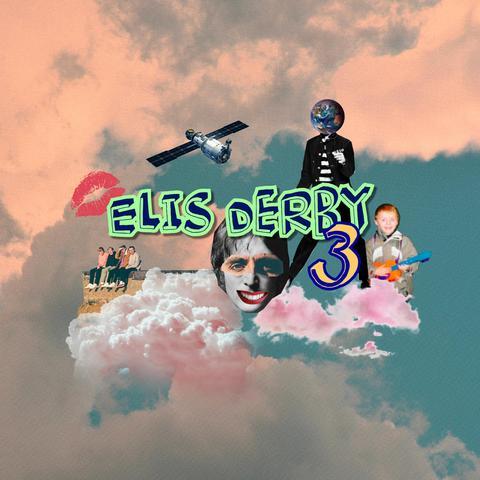 Without question one of Wales's most compelling and exciting indie artists today, Elis Derby's debut celebrates his love for Mac DeMarco simplicity and Classic Rock coolness. Unbeatable Jangle Pop credentials are confirmed with the wealth of catchy little hooks – jesus christ, so many catchy little hooks – and stolid vocals, conveying the very best of home-grown energy thanks to its down to earth production. 3 is a record that demands very little of you other than to enjoy its immensely satisfying content as you wish, and the sheer ease with which it graces your speakers guarantees replayability. Where Indie debuts can struggle to overcome a lack of scale or too much band-related baggage, Derby is far too charming and defined on his debut to let any of that blag him down.
#13
ROLLING BLACKOUTS COASTAL FEVER – SIDEWAYS TO NEW ITALY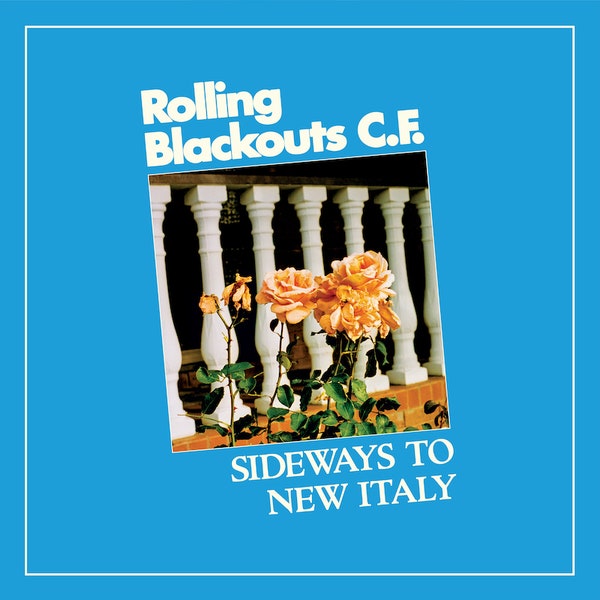 This was sadly not the year for a Rolling Blackouts Coastal Fever release. That deserves a whole summer of roadtrips, festivals and drinks in the park to truly enjoy. Perhaps though Sideways To New Italy needed tough circumstances to properly appreciate the talent of the Melbourne five piece, who I've proudly held as one of my favourite bands on Earth for as long as I've known them.
It's a sense of growth and in-betweeness that defines their second LP, often griping with the past being returned to the present. Whether that be previous loves or a sense of place in the world, the way in which they tell their anecdotes remains endlessly rewarding, never failing to pack in the best jangle riffs you can imagine along the way. RBCF are growing up, their sound is getting bigger, and this stepping stone album never holds back from showcasing their brilliance.
#12
FLOMILLI – HO, WHY IS YOU HERE?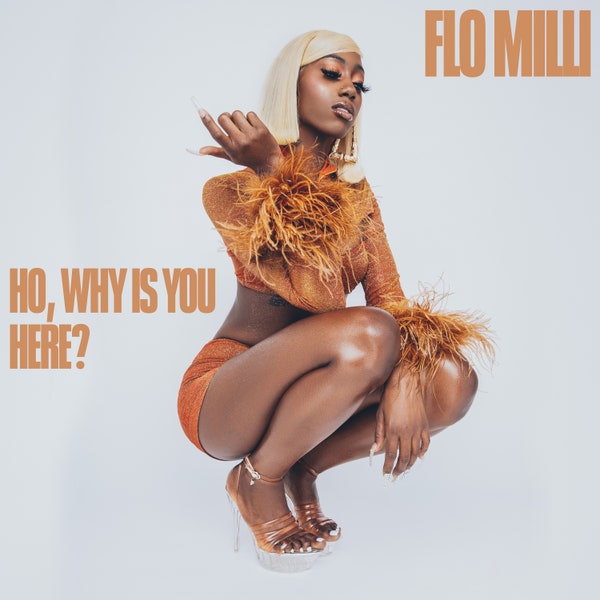 Flo Milli has arrived liked the anti-ambassador for Alabama stereotypes, packing totally unstoppable charisma and confidence. Hate runs off of her like water off a duck's back, her tongue-in-cheek lyrics and Tik Tok-ready beats being completely delectable.
Ho, why is you here? has more quotable lines per minute than Pulp Fiction, a ferociously self assured debut album that I was completely blown away by. I've been waiting since the day I first came across her last year for a full release of her stuff, and to see that her style can be stretched to a 30 minute mixtape without losing any of its sharpness is an immense success.
Milli's sound is the epitome of bad bitch energy, every minute as funny as the last, and it makes this one of the most distinctive releases in the current wave of black women releasing hip hop.
#11
DISCLOSURE – ENERGY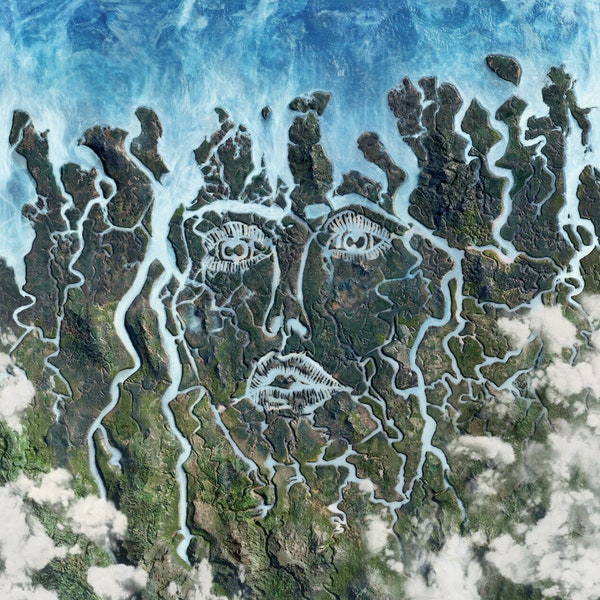 You can always count on Disclosure to offer a pre-packaged party soundtrack, and their penchant for making the most tasteful of House-fusion sounds is back in full force. A harmonious cacophony of carnival energy, urban coolness and their usual production slickness, ENERGY features an immense cast of talent and cuts to suit everyone's vibe.
Kelis comes in to bring in her iconic Harlem brand of Electro House, whilst Slowthai delivers potently British flames on 'My High'. It's on the title track where the worldly mix of sounds on the record are all brought to a peak, in an all-encompassing main stage anthem.
Never too heavy with its spiritual-themed underbelly, yet putting in just enough to ensure dance music euphoria, Disclosure present themselves like the world-class duo they deserve to be recognised as. They are without question one of the UK's best dance exports right now, and ENERGY's competency and completeness reflects just that.