Sourhouse's Tunes of the Year 2022
Positions #10-#1
#10 PORIJ – FIGURE SKATING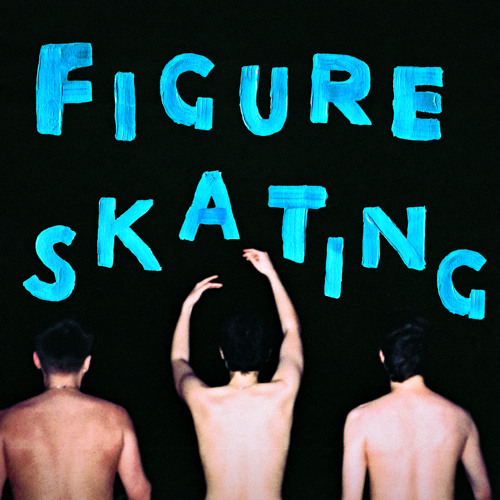 Porij's indelible blend of reworking dance music staples via an indie quaintness hits new heights with 'Figure Skating'. On this outing, ethereal vocals glide atop a timeless, ludicrously smooth liquid Drum n Bass beat. Hints of Goldie and Gran Turismo menu music are given gentle, tender romanticism via Eggy's amazingly strung-out delivery.
The result is a cut that moves at 500 mph with a ghostly ease, sending you to hyperspace every time that chorus drops. In its genre-crossing construction, Porij continue to carve out one of the most original niches in British music today, so queer and joyous that I almost feel protective over it. 'Figure Skating' is a shining representative of the heart they put into their songwriting, and it's utterly inspired.
#9 WORKING MEN'S CLUB – WIDOW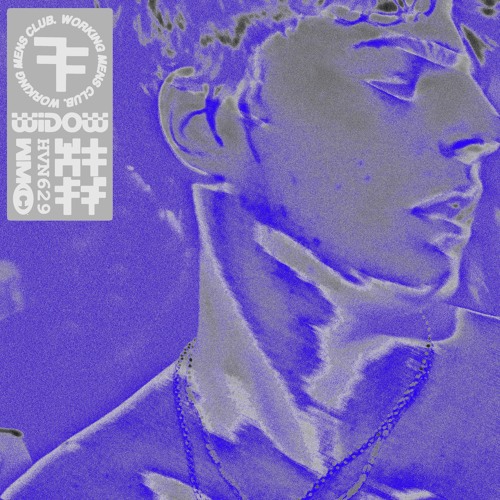 Working Men's Club announced the arrival of their second album with a expeditious starting shot. 'Widow' is stark, cold and unforgiving, loomed over by its towering hook and the torrential energy of its beat. An unstoppable rush of isolation swallows you; courtesy of its dark lyrics, this is one of the most potent takes on the separation created by the pandemic years I've yet heard.
If Working Men's Club want to capture such feelings, they certainly do it with bold intention to boot. No second-album woes here; 'Widow' knows exactly what it wants to be, making its effect all the more jabbing. The immediate loss of that title paired with its unrelenting nature leave no room for weakness, which in itself draws on a wider message of what the pandemic did to all of us.
#8 COURTING – JUMPER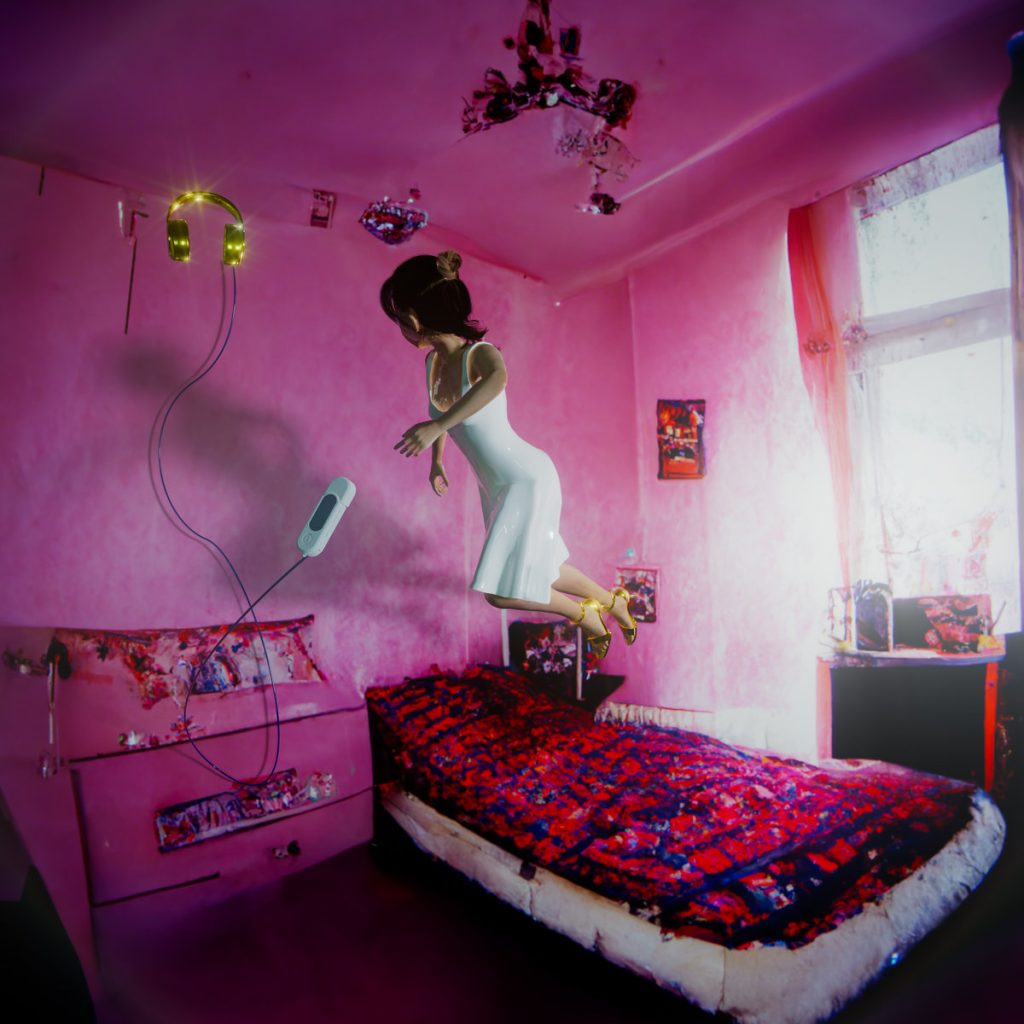 Courting have written the best Britpop song in years. Stinging with the cynicism that runs raw through their debut album, the late Gen X dreams that still live in the back catalogues of Oasis and Pulp crash into modern reality here. £5 pints and the fact that "Everybody's on Letterboxd now" shove the reminiscent tones of Morning Glory-era guitars down the toilet.
Not that they throw all of it away, mind you. The riffs are bright, the tunings are spine-tingling and the energy is amazingly buoyant. I lust to hear this live again and be in the moshpit for it again, whimsically jumping away from my problems like Courting's protagonists try to.
Home ownership and doing the dishes being thrusted against honeypot nostalgia songwriting, both capturing the state of the times and offering something amazingly original, feels all in a days work for this band. They keep on whacking out brilliant cuts like this for breakfast, though 'Jumper' is undoubtedly their boldest and fullest one to date. The Liverpudlians remain one of the most intriguing and exciting acts in Britain today.
#7 DOECHII – CRAZY
If you haven't met Doechii yet, 'Crazy' will render you unable to deny you haven't. What starts out as an intense Hip Hop cut on those verses explodes out of your speakers on that chorus. Animalistic vocals delivered with murderous flow emanate a crazed anger that borders on bloodlust. Only in the closing moments does it give you respite to catch your breath.
Beneath the mania are some of the best lyrics of the year – "A bitch gassed like a Texaco" and "I stick to the point like a decimal" to name a few – whilst keen observers will note the songwriting similarity with 'Yung Rapunxel'-era Azealia Banks – and praise doesn't get much higher than that.
Doechii feels like she's had this one in the bank for a while, waiting to truly unleash it. Check yourself into a doctor's surgery if this has no effect on you, because frankly, that's a health emergency.
#6 KENDRICK LAMAR – THE HEART PART 5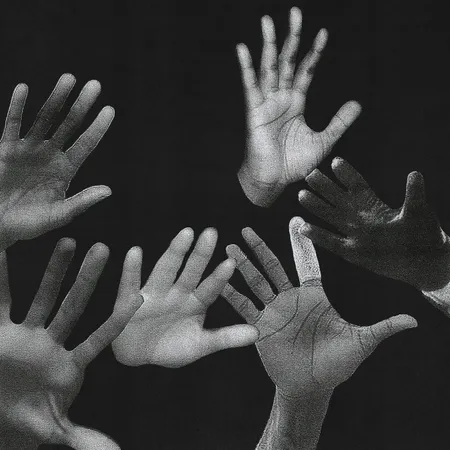 Kendrick stands tall after a decade of rule. Anyone thinking that what he brings might have an expiry date had to watch it get pushed back by several decades with this. Not only because it sounds so damn good, but because of his direct message: the fifth of his 'Heart' tracks comes right from his, addressing who is he is and the steps he took to get here. A milestone in his time with us.
The same Jazz-Funk basis he's come to own somehow feels fresher here, whilst his flow utterly dances over the top. He never returns to reclaim the crown without their being a twist, however, and on here it's found in his unbraggadocius honesty. Namechecking (or should that be 'facechecking') his inspirations in that outstanding video is reflective of how much the value of respect runs through both this song and so much of his music. To make such a humble return that exerts so much rule over what Hip Hop is in the 21st century is absolute proof of Lamar's talent.
#5
ARCTIC MONKEYS – THERE'D BETTER BE A MIRRORBALL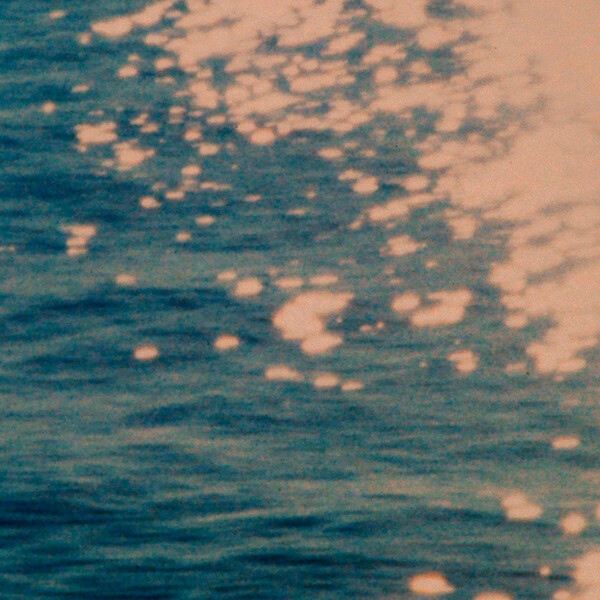 Goodbye "Do you want a can of my dark fruits love?" Alex Turner. Hello to the "We keep trying to make this work but we're both bad for each other and yet I don't know if I can validate myself without you and the idea of letting go of you will ruin me" version. The party is over, and the drawn out thoughts and days wasted by upset are in.
'There'd Better Be A Mirrorball' doesn't hold back in letting you know this is not gonna be a classic Monkeys tune. They've written sad songs before of course, but not with this level of cinema. Those strings are most certainly for the sake of grandeur, but they're also to show age. Sheffield's finest are not a young band anymore. With age comes older kinds of relationships, and loves with more time to be strained.
Even with those occasional flashes of positivity, the walk to the car at the centre of its story is without a doubt a finale. It's an acception, an act of pacifying, a piece of diplomacy to prevent opening still-smarting wounds. But where such strife might have felt sharper and more visceral in their past work, the ultimate touch of 'Mirrorball' is the fact it feels so much softer yet so much more devastating. Just listen to that Bond theme-esque finale too, dripping with apprehension. The volatility is gone, and a band grows up.
#4
FONTAINES D.C. – JACKIE DOWN THE LINE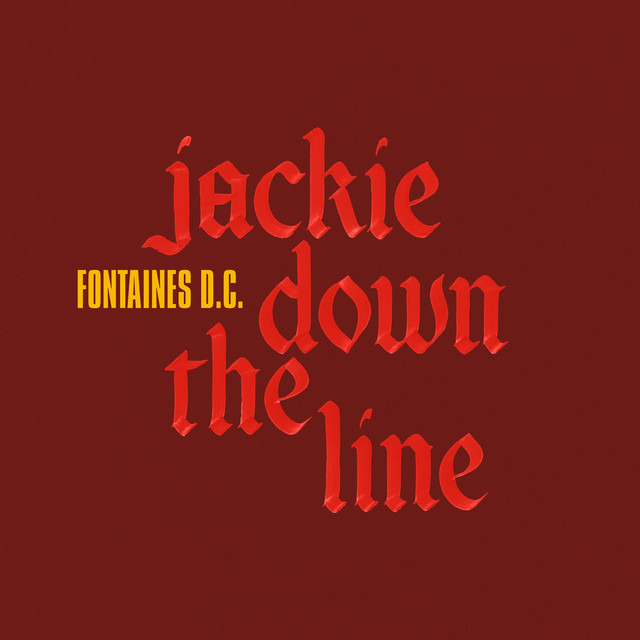 Within Chatten's words of Irish culture's fight to find root in the capital of our Great Britain is a poetic, moving stream of conscious on the grinding effects of existing as a subculture in the United Kingdom. Ireland's relationship with the UK is at the fore of their third studio album, and 'Jackie Down The Line' is one of its rawest moments. How dare they have the gall to pair all those ideas with one of the best songs they've made yet.
Thrumming with fear, uncertaining and foreboding, 'Jackie' is an amazingly upfront lament. Fontaines yet again write another magnificent bassline, this one urgently simple. Within the downward trajectory of those guitars, you feel a culture unable to fit being worn away. Multicultural Britain, for all of its wonder, cannot escape the darkness of its past, with the experiences at a personal level rendered fully by the song.
Across its runtime, there is a stunning evolution from warning to admission, both in music and in word. The feeling of defeat is not total, but it is unavoidable, and the bite of some of those lines lingers. What I once thought this band capable of feels to have blasted past expectations.
#3
PVA – UNTETHERED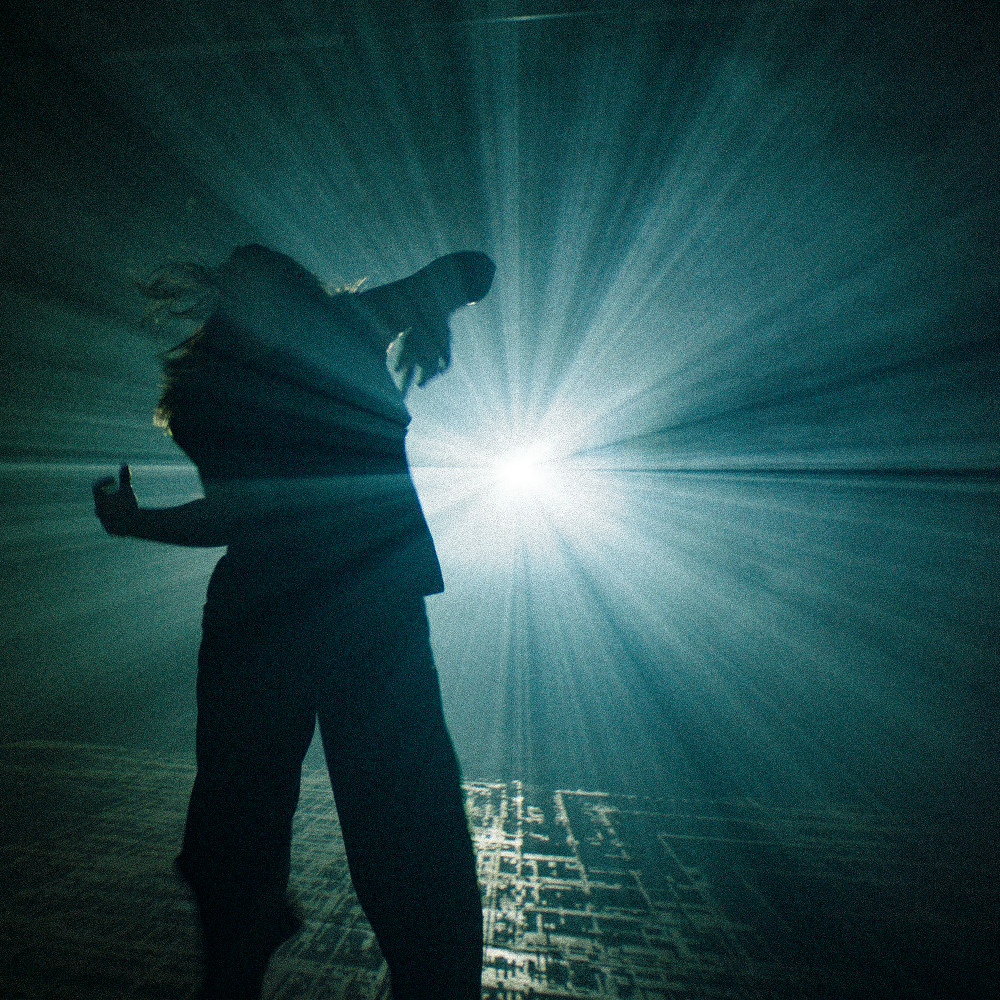 Even from a band who seemingly up the anti every time they release something, this borders on the biblical. PVA began to tease their debut album around Spring this year, and 'Untethered' dropped to lead the charge. Now living in its wake, I don't really know what I was expecting it to be, because trying to remember a time in my life before it is difficult.
Bearing unquantifiable energy, building with a marching thump towards that psychotic final third, 'Untethered' is mind-melting synth witchcraft. The track brims with electrostatic energy, so strong that your hands vibrate against the tension in the air. A ballistic intention fills its every corner, determined to live up to its name and break you free from conventional existence. You fear the whole thing could explode at a moments notice, and fuck me it does.
Whatever you need exorcising – demons, hatred, anguish at self-checkout machines – plug in and release with this song. I can hardly hide my bias; PVA have a sound that I have spent my life searching for. But even this goes one step further. It's the kind of song you want to play so loudly it melts your skull.
#2
ELIZA ROSE, INTERPLANETARY CRIMINAL – B.O.T.A. (BADDEST OF THEM ALL)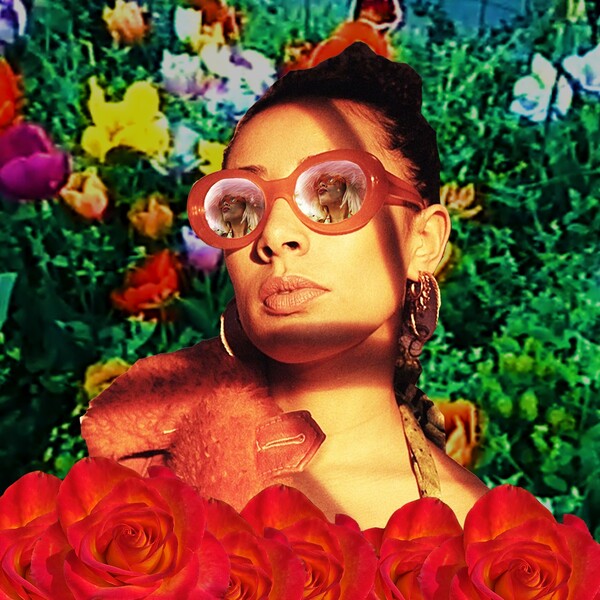 Even within its humble first few moments, 'B.O.T.A.' has a remarkable confidence about itself. Little introduction is needed before it jumps into the pulsing heart of that Euro House beat, eager to show off just how catchy it is. Then come the hooks on the verse and the chorus, both of which are nothing short of perfection. Eliza Rose's vocals twinkle with an unpretentious cool; she's your friend no doubt, but she can't help letting on that she knows just how good she sounds.
But the songwriting is only half the story. The real success of 'B.O.T.A.' is what it evokes. A nocturnal, houseparty-kinda mood; the smell of cigarette smoke and the sound of tinnies; LED disco lights bought online and making friends in someone else's kitchen. The track is so intrinsically, so deeply British, striking a perfect mix of nostalgic feels and keenly modern flourishes. Being right on the pulse of what sounds good today, it makes it feel like a song that the people of 2022 can own.
Inescapable if you spent any time on TikTok this year or at a British festival, 'B.O.T.A.' not only smashed my expectations of being the song of the summer, but is quite frankly an instant classic. That confidence it bears is not only in its structure, but that we'll be looking back decades from now at this cut and how it soundtracked the year that was.
Sourhouse Tune of the Year 2022
#1
FKA TWIGS, REMA – JEALOUSY
Listing music is a farcical effort. I apologise that you've read this far for me to tell you this, but it is the truth. My brain, for instance, always assumes that the thing at the top of the list should have some grand quality, something of cultural or innovative significance, a song that cuts deep with emotion. And quite frankly, that doesn't reflect actual listening habits.
Case in point, 'Jealousy' by FKA Twigs and Rema. If I'd applied the logic I described above, this spot would be taken by 'Tears In The Club', also from Caprisongs. It's a song that I utterly adore.
But 'Jealousy' is the song I've had on repeat for the entire year. I told my mates it would be my personal song of the summer as early as February, and lo, when the weather warmed up, I played it on repeat at the beach and in the garden.
Twigs and Rema's ditty on relationship troubles is infused with their chemistry and charisma, layed on top of quite simply the most addictive Dancehall beat I've heard in a decade. Delicacy is added in its final touches with that harp, whilst every hook on this thing – and I do mean every fucking hook – is an earworm.
The result is a tropical-urban infusion that shines with its clean, unfussy production, and gets rooted under your skin with its delirious catchiness. It's also, unsurprisingly, fantastically danceable – Twigs in her usual fashion gave us a whole routine to copy in the track's equally brilliant music video.
What truly stands out about 'Jealousy', however, is how resilient it's been to my incessant playing of it. Spotify Wrapped tells me I listened to it 37 times this year, which frankly feels like an understatement. It still makes my spine tingle every damn time.
And that, frankly, is why you should care. 'Jealousy' might not be significant or eventful enough for you to consider it a list-topper, but for me it represents everything a tune of the year ought to be. Songs that are this special are hard to come by, especially ones that can be shoved on repeat so easily.
The music world is as disordinant as ever. The corporate labels battle over streams and streaming rights. The professional critics drum up anger on social media to drive advertising revenue. Music review site users – like me – try to dodge rants between the more vocal users over which post-jazz album should be the record of the year. Sometimes, it's refreshing to remind yourself that not everything you listen to has to be era-defining.
In that regard, 'Jealousy' is a resilient, untouchable gem. It evokes total joy and an irresistible compulsion to dance. It represents everything that the pleasure of listening to music should be.
Certification: Personal Favourite
Personal Favourite is the highest accolade I award to music, recognising it as one of my favourites of all time.
And with that, the Tunes of the Year for 2022 have been counted. Make sure to read the Albums of the Year list dropping shortly. In the meantime, listen to all 25 songs in this playlist, plus the others that made up my 2022 soundtrack.