MUSICBOX | New for April: Lil Nas X, Working Men's Club, Pearl Charles and more.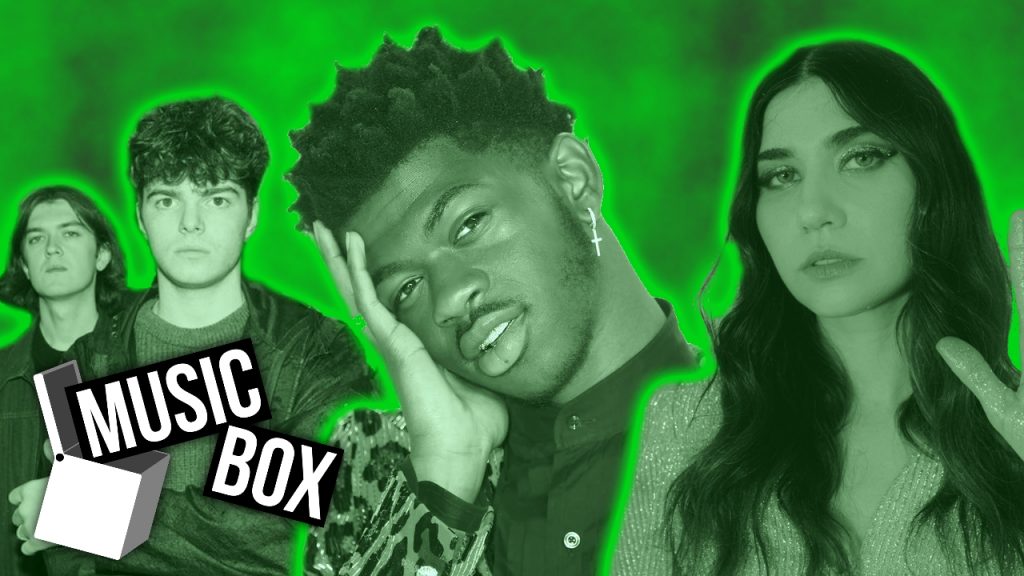 Spring is in the air.
I feel like the current circumstances that I'm writing this in are almost miracle-worthy; it's sunny, I'm in jeans and a t-shirt, and I have to wear sunglasses outdoors to stop myself being blinded. Spring is finally here.
There's also an absolute ton of new music being churned out, and it's sounding glorious. If you're not aware of what Sourhouse's MUSICBOX is, it's our new music playlist available on Spotify chronicling the 40 or so best tunes around right now. The newest finds are always at the top, and it's updated all the time.
We're kicking off April with two stunning bangers. Working Men's Club premiered their new single 'X' on their BBC 6 Music Festival set, and it hooked me right away; a booming, soaring Post Punk rollicker with lyrics seemingly lamenting against past lovers. They're on tour this autumn, and if you've got tickets for the Cardiff date, I'll see you in the front row. Meanwhile, Ohtis teams up with Stef Chura on 'Schatze', which broods with uncanny wit and gorgeous interplay between its thrummy bass and playful synths. The lyrics are pretty much perfect, and indeed I'm convinced it's one of the most original things I've heard in years. I'm very much looking forward to playing it all summer.
Pearl Charles gives us an uplifiting, shimmering floorfiller with 'Only for Tonight'. The opening track from her new 70s-themed album Magic Mirror. Of the palette of genres from the decade that the record takes on, this one comes firmly from the Euro disco world of ABBA, packing a groovy beat and a ton of catchy hooks.
Meanwhile in Americaland, a lot of conservatives are throwing a tantrum over a black gay man, who they'd typically tell to "go to hell", going to…er, hell. Or rather strip-polling down to it. Lil Nas X puts it perfectly on new single 'Montero (Call Me By Your Name)' with the line "A sign of the times every time that I speak". Make no mistake, the controversy is very much intended on this one, but the joke is entirely on the news anchors and self-proclaimed commentators freaking out over what this is going to do to our children. A lot of their take assumes that everyone is raising their children to treat religious freedom as "my version of religious freedom", as opposed to, you know, the freedom of speech they so feverishly bust their guts to defend on the daily. After years of male hip hop artists objectifying women in chart singles, Nas's injection of homosexuality flings everything in the other direction; after all, us queers deserve to have dirty, sexually-affirmative hip hop hits of our own, don't we?
Speaking of queer hip hop, Brockhampton are back at last, dropping 'BUZZCUT', which leads the charge for their new album dropping 9th April. A slicker, broader cut than some of their previous work, the tune hums with restrained hardcore tenacity and a bubbling Danny Brown feature. Here's hoping the album can follow suit.
Also ahead of their new album – their debut, in fact – Squid have dropped the snappy 'Paddling', building firmly on the quirky, erratic energy of their prior work to deliver more of the same goodness. The chorus is a rollercoaster in of itself, whilst the hooks have uncanny talent to them. I'm already pre-empting that Bright Green Field, which arrives in May, is gonna be one of the best of the year.
Check of the full playlist below, also featuring the likes of Billie Marten, Buzzy Lee, Wolf Alice, Horsegirl and loads of more.