Sourhouse Albums of the Year 2021
Positions #10-#1
#10
KANYE WEST – DONDA

We shouldn't be having to construct an album out of the tracks Kanye gives us every time he drops a record. It's lazy, for one, but also insulting that someone with the status he has feels like he has a right to ask us to put it together.
All of which is annoyingly hard to be angry about when Donda contains some of the most forward-thinking hip-hop of all time. West seeks to create a modern version of the experience of gospel church, the euphoria it brings ringing through every moment. A man grieving for his mother's passing and dealing with his divorce leaves us with a protagonist at his lowest point. Donda tries to piece things back together in manner far too long for any reasonable justification, but damn if it doesn't contain some West's most spine-tingling work. The images of the Mercedes Benz Arena decked in granite-white flooring and filled with dry ice are evoked whenever I listen, West's loneliness put on stage for all to see.
#9
AMYL AND THE SNIFFERS – COMFORT TO ME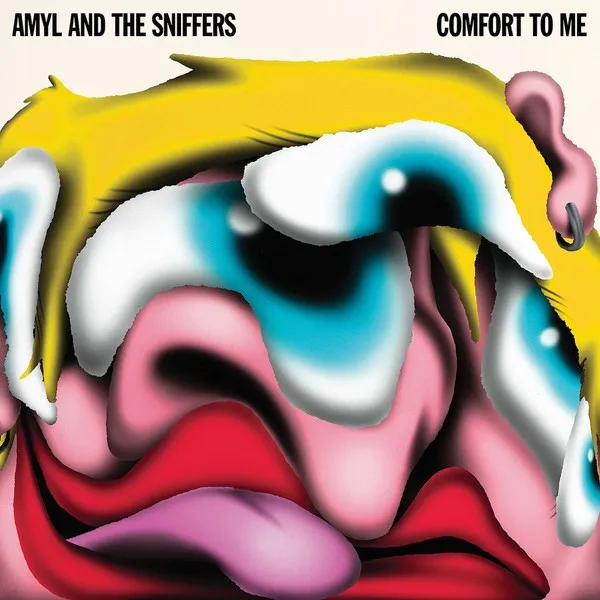 Amyl and The Sniffers want to be a punk band in the classical sense of the phrase. Their attitude is gung-ho, their dress code is aggressive, and they have a right load to shout about. But far from sounding like a tribute act, they achieve something a lot of bands have tried and failed to do in recent times – they truly, wholeheartedly, genuinely evoke a purist punk sound.
Happily mixing hardcore and garage rock influences with total command, Comfort To Me rockets along with its big mouth, standing for free expression, celebrating rowdyness and embracing your flaws. Lead singer Amy Taylor's words are a stream of conscience, demanding both to be seen for who she is, and not to be violated – hardly the most difficult of asks, and yet some people still have trouble with it. What ultimately works so well, however, is that in being that personal, The Sniffers break that punk stereotype of not giving a shit by showing that they do. There's comfort for everyone here.
#8
PARANNOUL – TO SEE THE NEXT PART OF THE DREAM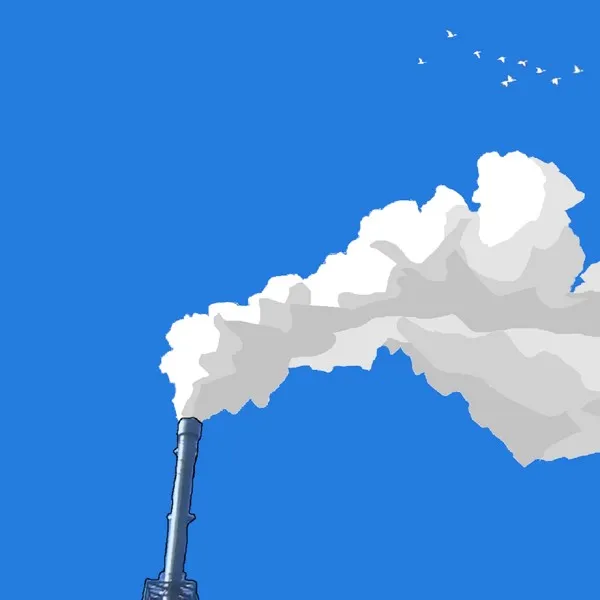 Much like the dreamscape it describes, To See The Next Part Of The Dream is dominated by production that puts everything just out of reach. Its constant forward motion propels you seemingly closer to something real, but truly being able to grasp it is always just slightly out of hand. And yet, the sheer, unbridled emotion that bursts from every track makes it more than worth the ride.
As its guitars rush past your ears, the sky-high blue of that album cover fills your senses, whilst words of unimaginable longing rush into the gaps. Parannoul, however, never seems to be left feeling down by such sentiments, perhaps because of how lively the record is. With the saturation turned to maximum on everything, that dream-like intensity and wonder remains the lasting impression of To See, scratching an itch for affectionate Shoegaze goodness I didn't know I had.
#7
SHAME – DRUNK TANK PINK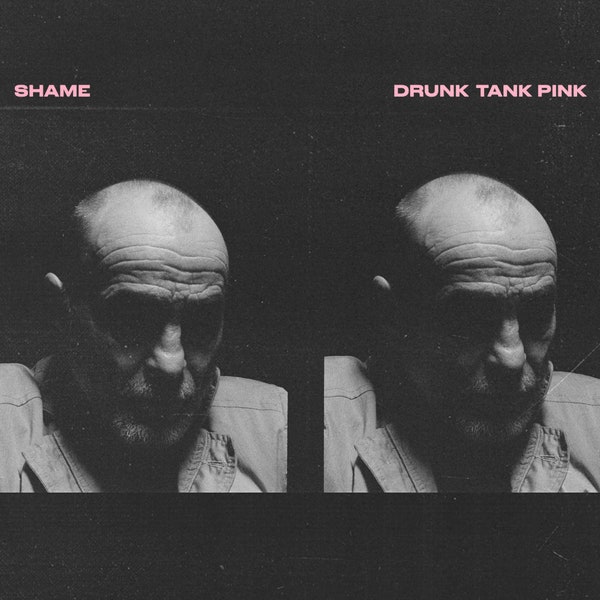 Drunk Tank Pink couldn't have dropped at a more appropriate time. Amongst the stillness of January 2021, Shame's visceral exploration of modern isolation had an essential urgency to it. True to their talent, though, such depressing emotions are delivered with a pounding of energy, best captured in their live performances and displayed across its runtime.
The snarkiness that powered their 2018 debut has been sharpened to a finessed wit, seeding their words with just the right amount of sarcasm. There's no joke to be found in their music, however; the instrumentation is so classy and professional, a softly blunted take on the post punk of today that matches the texture of that brilliant album cover. Better still, they embrace proper noise rock sensibilities on a number of occasions, giving the record a real weight.
Against the backdrop of millennial burnout and the vapidity of our social media world, Shame's sound is an apt vehicle to convey the consequences of stressed-out living. DTP seeks stillness instead of trying to constantly keep up, letting out its anger with therapeutic quality, whilst the instrumentation ebbs and flows with its peaks and troughs of intensity. A release like this leaves no doubt that Shame are one of the most brilliant talents on the UK's alternative scene, one with a necessary and engaging vision to gel with.
#6
SAM FENDER – SEVENTEEN GOING UNDER
Seventeen Going Under represents a wind of change for male pop stars with guitars. The dregs of the 2010s capitalisation on them are on the way out, and none could even come within eyeshot of Fender's genuine, essential writing. Heck, few things in music can right now: the pride with which he wears his hometown of North Shields on his sleeve, and the love he puts into his depiction of Newcastle, is magnificent.
There's a sting, however, that of the poverty, hegemonic masculinity and social issues impossible to escape from. In a country where we can't even agree on what we disagree on, his anger feels relevant and essential, while his riffs are supremely catchy and wholesome. Like all the best protest music, there is hope laced throughout, and Fender's indie-ready heartland rock was born to inspire it.
#5
INJURY RESERVE – BY THE TIME I GET TO PHOENIX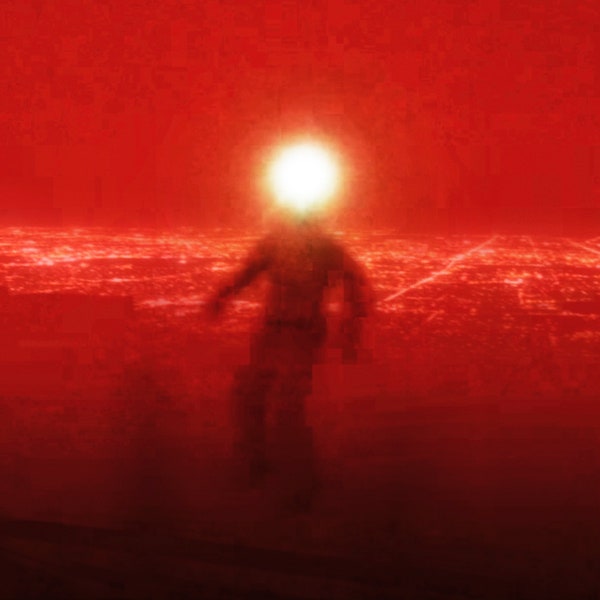 Right from the most abstract and futuristic fringes of hip hop comes By The Time I Get To Phoenix, scrawling with its intense omnipresent concoction of industrial glitch hop and twisting the name of a Glenn Campbell song into something I doubt he could have even imagined. Sounds rush by in a sandstorm, lyrics coming in and out of focus amidst its thick rush of objects. Everything warps and blurs constantly, the only waymarkers being the sudden switches in beats that vary from the most gentle to the most incredible of intensities.
And amidst the confusion that such a record creates, you start to see the vision of Injury Reserve. Birthed from their own experiments with avant garde DJ sets, the project came to capture the pandemic, the George Floyd protests, and the untimely passing of band member Stepa J. Groggs at the age of just 32. It's no wonder then that the record feels like a journey across a Martian landscape, anxieties being turned into monsters, pessimism being turned darkly psychedelic, all against a harshly mechanical underbelly that rumbles along unopposed.
As distorted as the whole thing is, none of it feels unnatural. All of it is spawned from genuine emotions and expression, centred around a search for something as close to humanity as can be found within the album's scape. At one point, mourning for the loss of a friend gets crashed into by the obnoxious paranoia of 5G sceptics, representing how uncaring so many movements and forces in the world behave today. A moving, pained search for self in a world of total and utter loss.
#4
PINKPANTHERESS – TO HELL WITH IT
I've not made an accolade for it, but if there were to be an award for 'biggest surprise of the year', To Hell With It would be the winner. Clocking in at eighteen and a half minutes, yet packing the most astonishing of emotional punches, the debut mixtape from PinkPantheress has an immediacy like no other. Uber short tracks, ideal for the TikTok audience who skyrocketed her to fame, each of them detailing the worries of the youth today with extraordinary accuracy.
Perhaps what makes it so astounding is its sound: a redesign of 2000s Liquid DnB, UK Garage and 2-Step, delivered with lush, gorgeous, modern production. Just listen to the depth of some of those tracks, especially when the MIDI strings get brought in – it's hard to believe half the track was recorded in her bedroom. The cutesy innocence of the vocals dress the underlying sadness with an aesthetic that perfectly depicts modern internet culture.
For a generation who love to romanticise melancholia, Pantheress has words for them, and the soundtrack to deliver it with. The authenticity with which she repurposes the genres she builds ensures it doesn't feel remotely stuck in the past. Quite the opposite; there is an astonishing freshness on To Hell With It that remains potent every time you listen.
Debut of the Year 2021.
#3
THE GOON SAX – MIRROR II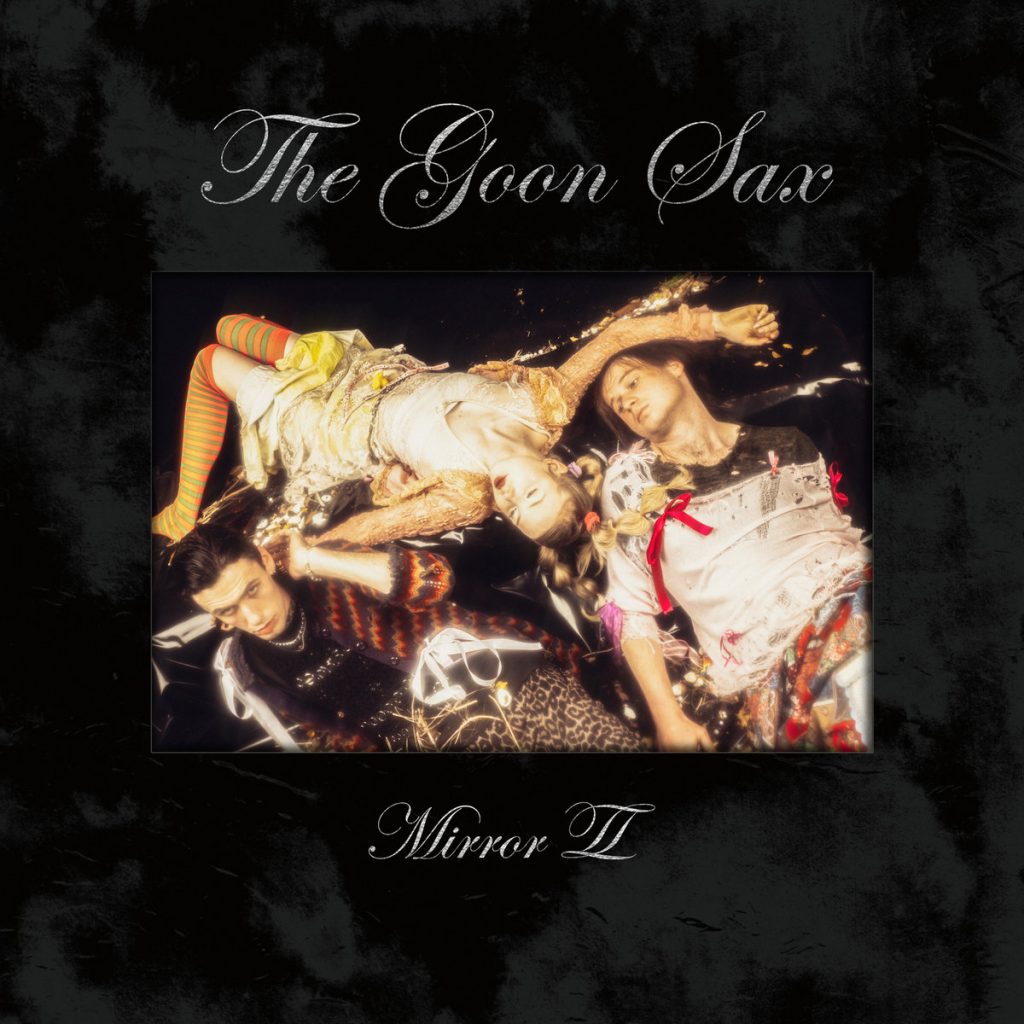 The twee warmth of the earlier material from Aussie jangle trio The Goon Sax is gone. They're older, more worn by the world and the tumult of young relationships. The result is Mirror II, revealing a cooler and colder side of their personalities. And a deliberately cooler one at that; the sharply executed blend of Indietronica and New Wave distinguishes themselves from their contemporaries both in sound and in attitude. A heady new aesthetic comes with it too, capturing ultra cool clothing on second hand cameras, as though it came straight from the pages of Wonderland magazine.
Yet, while they've emerged more pretentious from their last record, they're shaping their own legacy and seeking a new standard for indie bands with an ego. Their talent for knowing exactly how to put it when you need to hear it, writing songs that capture emotions you never knew you need to hear music for, is stronger than ever. Their sound is so god-damn compelling, every riff and lyric moving with such smoothness, their words so uncannily on the pulse of being in your 20s.
As to what Mirror II is mirroring, it seeks a true reflection of the band themselves. The accompanying artwork, showing the members covered head to toe in stunning vintage fashion, adorned with accessories and nail polish, has a well-edited expressiveness that matches the tight execution of the record. Their talent, however, means that that same mirror is happy to share its reflection with yours too.
#2
SQUID – BRIGHT GREEN FIELD
I recall saying that I was ready for Bright Green Field to "redefine the laws of physics" in the days leading up to its release, and I'm pleased to report that it lived up to that bar. Indie and alternative artists these days can often be stuck in a world of high expectations and stuffy opinions, both of which are equally as insufferable to listen to. Thankfully, Squid have risen above the froth of Twitter music discussions and RateYourMusic comment sections.
And that's not just because they are supremely talented musicians, but because they've delivered the most forward-thinking post punk album in decades. The search inwards of their peers to find a grounding in a mad world we live in today is turned the other way around, accelerating outwards to depict an existence that makes less sense by the day. The world of Bright Green Field is melting at the borders that define reality and dreamscape, mimicking the state of Earth's evermore twisted existence in 2021.
The narratives that once held our world together no longer work, as different sects of society embrace their own narratives and deem all others to be enemies. For those who don't want to play ball, fighting back and resisting no longer has much worth when you can't even determine what is the playing field and what isn't. Squid suggests you'll fair better dropping out and embracing the chaos.
Within the maelstrom their album sucks you into – including songs about building developments representing the state of society, the dangers of right-wing flag worship, and the torrid mental health problem that is 24 hour news – the unbearable state we find ourselves in is made bearable. The skin crawling horror of terms like "culture war", "woke" and "The Daily Telegraph" are lost in the swirling vortex of the band's ever-moving sound palette. The power such language perceives itself to hold vanishes in the rendering of the 21st century that Squid create.
The unrelenting, urgent nature of Bright Green Field, as if finding it impossible not to just scream about what on earth the state of things has become, is a mesmerising, totally compelling force. In a world of daily utter fucking nonsense, it makes total sense. Dropping out and fighting back against the system is a fleeting concept; diving further through the looking glass is the only way forward. Its ultimate success is to use its own weirdness to nail home the defining feeling of our times: no one really knows what we're supposed to do.
Certification: Personal Favourite
Sourhouse Album of the Year 2021
#1
LITTLE SIMZ – SOMETIMES I MIGHT BE INTROVERT
Sometimes I Might Be Introvert is the kind of record you have to pinch yourself over. Hip hop albums of its candor, scale and depth have either been something I've only come to years after release, or were released before I was even listening to music. But no, it's real, it's tangible, and it's a masterpiece.
Simz's creation – an album cut along a battle between herself as an artist and herself as a person, within a world that is systematically against her – is rendered with unwavering warmth, honesty and refinement. Her struggle is put to paper not with romanticisation, but with vision for how she intends to get through it. A firm refusal to be defined against what she has faced, and instead to address it, underpins it all.
Her production and instrumentation reach a new peak too, with moments that leave me speechless in their craft. Its sound, a rich concoction of jazz rap, dexterous samples and stunning orchestration, balances drama with emotion, perfectly complimenting her world-class flow. Aided by the vocal talent of Emma Corrin on its interludes, it has an incomparable sense of completeness and achievement.
In a time when the treatment of Britain's black community's has been more visible than ever, when the experience of women in our society remains painfully unaddressed, and when artists are dealing with new kinds of pressures that generations before never faced, Simz manages to weave together an intricate and authentic conversation on all of it. None of it is trivialised, and all of it is given life via her unparalleled talent as a storyteller.
I have no reservations in naming Sometimes as an era-defining record, one that sets a new bar for what British hip hop can achieve. In the moment she had to become a truly legendary artist, with a release that would cement her position in hip hop history, Simz chose to take it in a way that was not just unmistakably her, but unmistakably herself – her blackness, her femininity, her politics, her introversion, her success.
Certification: Personal Favourite
Personal Favourite is the highest accolade I award to music, recognising it as one of my favourites of all time.
And that draws Sourhouse's Albums of the Year 2021 to a close, ending a tumultuous and warped year. Make sure to check out of the Tunes of the Year list too, and in the meantime, check out the playlist featuring the best cuts from this years albums: