How did we forget about Noisettes?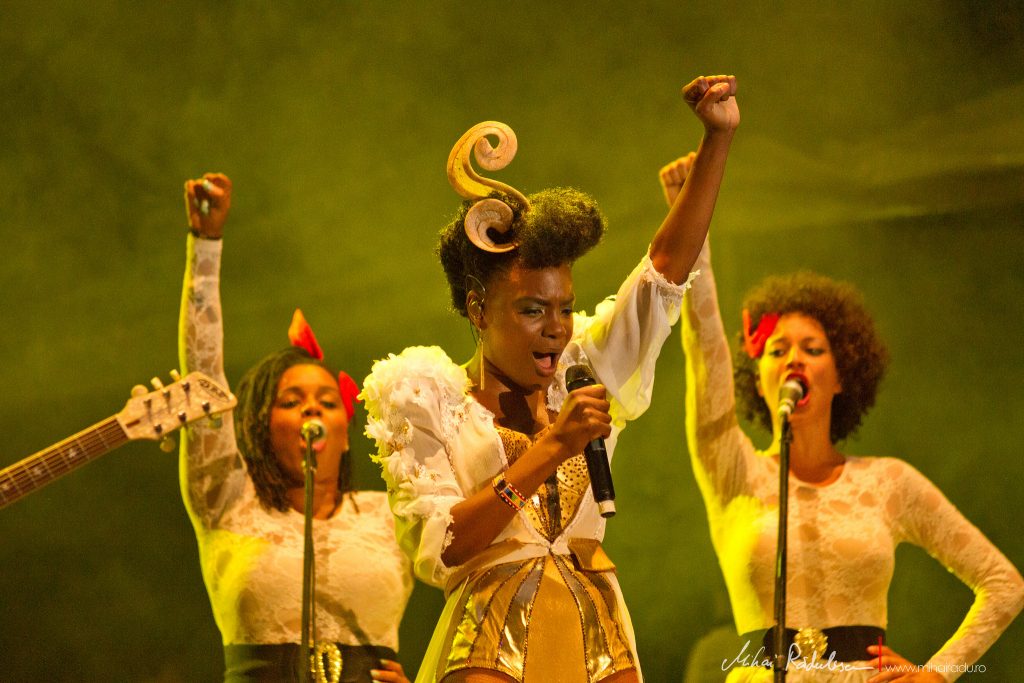 ---
Noisette's brought a Soul twist to the Indie scene, and I can't help feeling we're missing it today.
The chorus of 'Don't Upset The Rhythm' is an absolute classic. Hum it for long enough, and you'll bump into someone who knows it too. After a week of rediscovering the Noisette's back catalogue, my flatmate clocked it. "I remember that" he said. So how come what they offered as a band isn't remembered so well?
Perhaps I'm letting downtrodden nostalgia get the better of me, but I think it's a shame that the band's 2009 album Wild Young Hearts, which brought them their greatest critical and commercial success, doesn't seem to be held in the high regard it frankly deserves. Three incredible singles, a brilliant album cover, and a distinctive, superbly produced sound that captured the metropolitan cool of late noughties London. You can't go wrong frankly.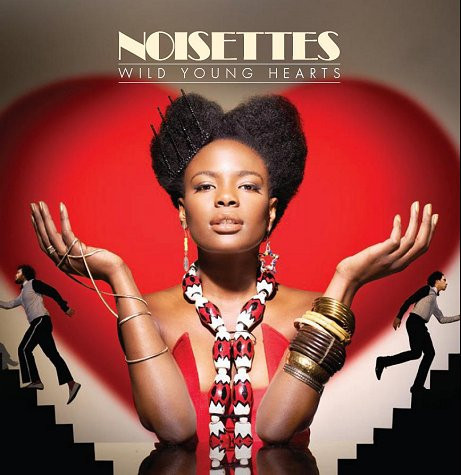 It's that title track that really sells it for me. It was only thanks to the fact that I put 'Wild Young Hearts' on a Spotify playlist years ago and it happened to come on shuffle that I even ended up writing this, but man did the lyrics hit hard. A nostalgic tune about young romance and its tendency to burn too quickly. "I'm not what I was last summer // Not who I was in spring"; now that's what I call being seen.
And then there's that stunning riff on 'Don't Upset The Rhythm', every instrument strutting about on your speakers, bringing pop catchiness with edge. They even throw some strings in there to close out its tumultuous ending; this was a band that had flare and fire for sure.
"Shingai…sang in a way that captured the diversity of London, as though their music could soundtrack walking through the city on a summer's day."
Noisettes worked because they brought something unique to the table. As a band, their penchant for replicating the texture of Soul was their bread and butter, offering something warmer than the more happy-clappy indie of Vampire Weekend or the Garage rock-infused sound of the Arctic Monkeys.
And with a black front woman and bassist, their scope felt like it could achieve more than their contemporaries. Shingai Shoniwai, born and raised in Lewisham to Zimbabwean parents, sang in a way that captured the diversity of London, as though their music could soundtrack walking through the city on a summer's day. The ups and downs of uber-urban life shine through her every word.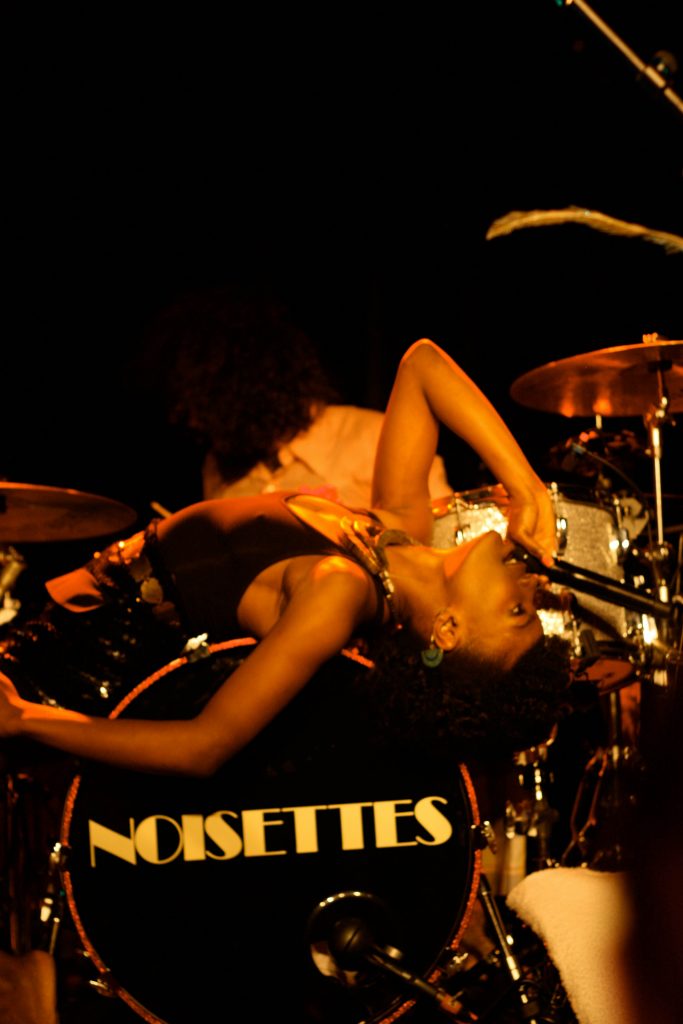 Today's Indie and Alternative scene in the UK is certainly not lacking in ideas, wrestling with the struggles of a youth raised under 10 years of Tory rule. But it's missing someone like Shoniwai's perspective to bridge a gap between the music communities and their ethnic diversities that exist today.
Here's a front woman who brought the most fantastic outfits to live performances in a scene stereotypically associated with black skinny jeans and flannel shirts, boundless energy – just look at their music videos – and a band who's sound ventured to create something genuinely unique – Indie Soul.
Today, we have Indie music blending Britpop and dance sensibilities, and an Alternative scene reinterpreting the Post-Punk format. The experimentation is more in pushing those sounds further, rather than looking to something like Soul. In a time when music like this has a restless need to vent out its anger at the world, Soul's softer touch might not offer fulfill that need.
Here's the thing though – Noisettes garnered serious popularity.
They scored a #2 hit, played Glastonbury and V Festival to name a few, and garnered critical praise on their albums. More to the point, it's hard to think of a band more suited to a festival set with such a feel-good attitude and a cracking catalogue of bangers to play.
Perhaps its a lack of influence and impact that is to blame, and that's something no amount of wishful thinking will change. Nostalgia too is a cunning force, and is more than capable of blowing things up to larger-than-reality scale. Indie Soul as an idea is quite the niche afterall.
"With a sound that remains unique to itself, its a record that still sounds a fresh as it did 11 years ago."
Which makes it all the better that a band like Noisettes gave it life. Wild Young Hearts arrives in such fully-formed fashion, brandishing its big hits and offering plenty to explore. With a sound that remains unique to itself, its a record that still sounds a fresh as it did 11 years ago.
Listening to it now, I long for a talent like Shoniwai on the Indie and Alternative scene today. She herself has been releasing some great solo material this year, heading into the realm of experimental RnB. The community-crossing elements that made the band's material what it was, however, aren't the same.
Noisettes deserve their place in the history of British Indie, and their discography is one that I cherish.