Sourhouse's Tunes of the Year 2021
Positions #11-#1
#10
THE MYSTERINES – HUNG UP
In our era of re-appropriating (and mis-understanding) terms like Y2K and turning back to the early 2000s for cultural inspiration, it's good to hear artists looking to give the grittier guitar music of the era new life. 'Hung Up' by The Mysterines hits the mark perfectly, a post-grunge banger that inspires both Kerrang!-style edginess and British summer festival tinnies-and-bucket-hats energy. Lead singer Lia Metcalfe's vocals rollick along with the brooding, gusto instrumentation to create something dark and wickedly fun. Their debut album, Reeling, is due to drop in March '22.
#9
PEARL CHARLES – ONLY FOR TONIGHT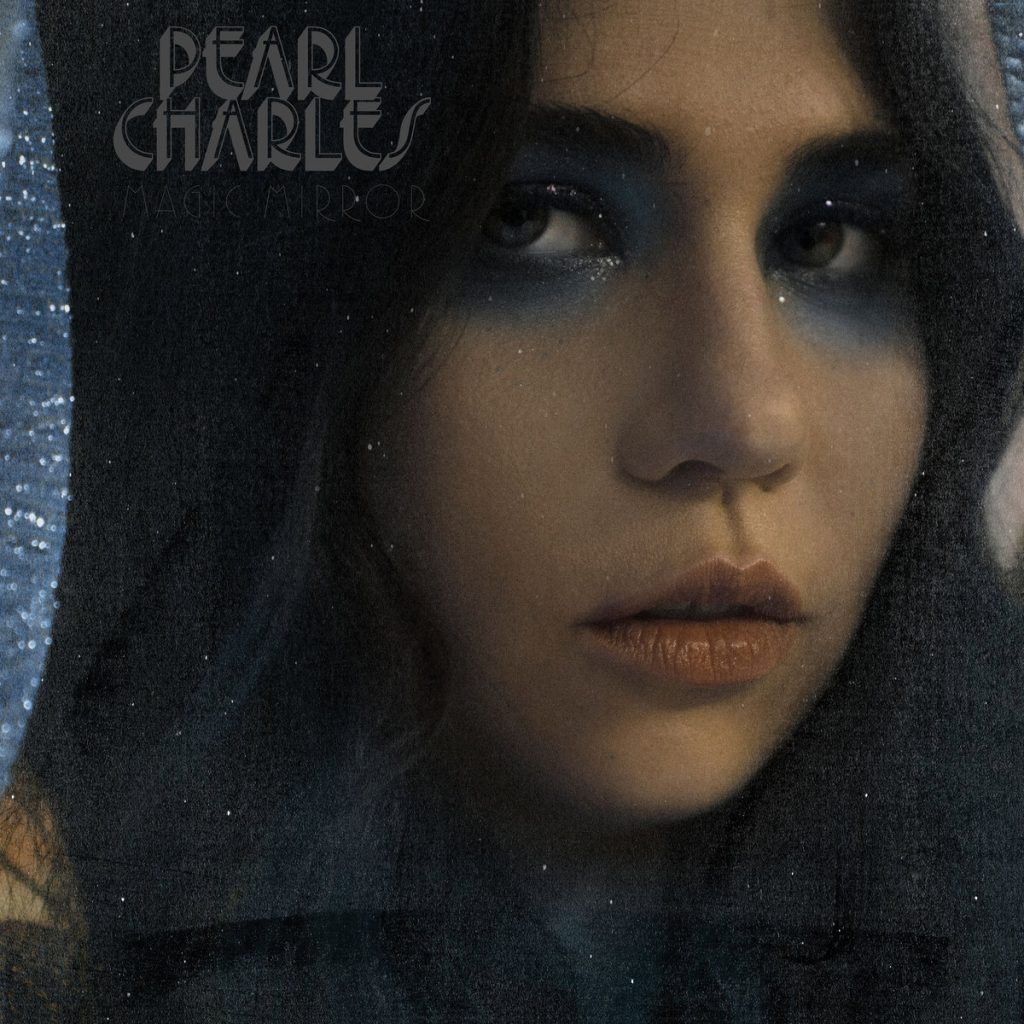 Nothing can stand in the way of 'Only For Tonight's massive opening moments. The dance floor is immediately swept to late-70s camp Disco heaven, glowing with soft focus glory and heady angelic lighting. The chorus reaches to the highest of highs, glittering with Abba-tribute wonder and the charisma of Pearl's wonderful voice. The cut's pacy underbelly blends seamlessly into the pianos and synths that glow on top, creating a wonderfully cheesy atmosphere that everyone can get on board with. Unstoppable groove and terrifically fun energy.
#8
AMYL AND THE SNIFFERS – GUIDED BY ANGELS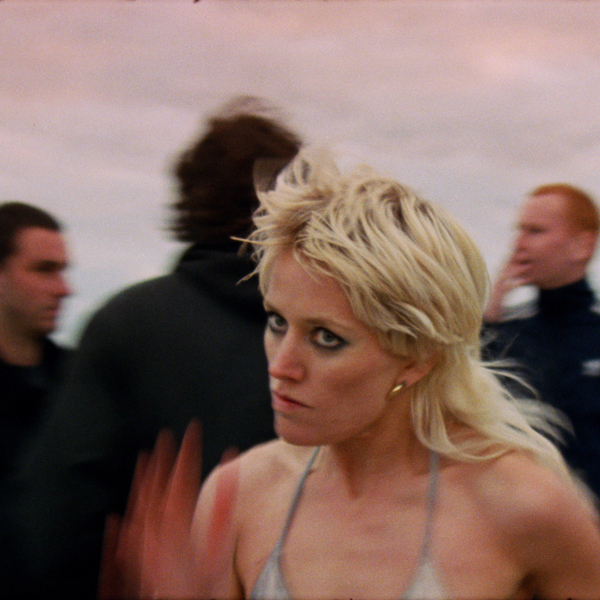 Purist garage punk like 'Guided By Angels' is becoming harder to come by these days, perhaps because every time it reemerges, it's quickly eaten alive by the short-lived success of whatever band is waving the flag this time. But not so with Amyl and her Sniffers. 
'Guided' has a patience to it; it builds more gradually than its contemporaries to that rollercoaster chorus. It's also got menace; those snarling drums and brawling instrumentation have sledgehammer-wielding energy and riot-inducing tendencies. Most of all though, it's about Amyl, rambunctiously chanting with her delectable Aussie twang amidst the chaos the rest of the band create. This thing is a total adrenaline rush, but one controlled enough to make each hit just as good as the last.
#7
OHTIS, STEF CHURA – SCHATZE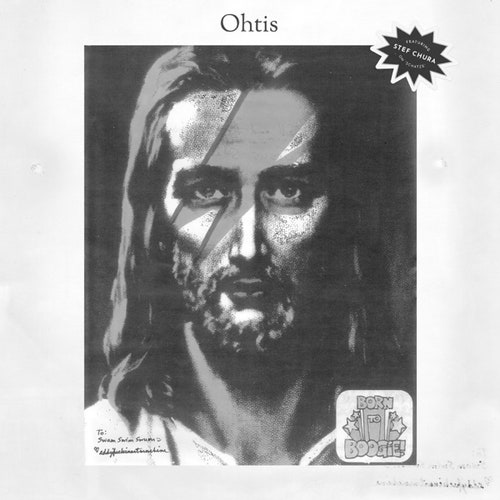 Credit to my Dad for linking me up with Schatze, a tune that broods with uncanny wit and coming-of-age quality. Nothing since Prince's 'Erotic City' has managed to sneak so many mentions of 'fuck' under the nose of radio producers, and in the context of this argumentative tumult, it ends up surprisingly being one of its most touching qualities. "Then you got cancelled on Instagram" is just one of the track's many brilliant lines.
The gorgeous interplay between its thrummy bass and playful synth is joyous enough, but it's Ohtis and Stef Chura's mock-relationship playing out on top that delivers the true heart and character. The song's tone has both finality and hope all at once, delivered in such a totally original way. 'Schatze' is acceptance of the things that annoy us about our friends, and the occasional need to tell them to bugger off.
#6
PINKPANTHERESS – JUST FOR ME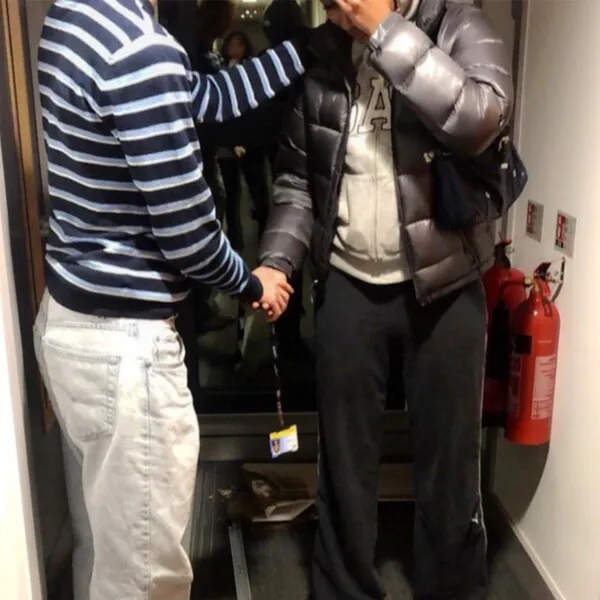 'Just For Me' is miraculous. Who could possibly ask for a better soundtrack for when you're deep in your feels than this? That chorus bursts away beautifully, gentle strings filling the background, whilst the 2 step instrumentation sounds at once both straight from 2002 and fresh as anything.
More incredible than all of that, however, is Pantheress's perfect lyricism. The longing pours through, the hours spent waning over thoughts of someone and daring to think they might be in the same mindset as you being rendered in crystal clear quality. That beat, meanwhile, brings unfathomable joy. Barely 115 seconds long, and yet it never fails to grab you totally for every single one of them.
#5
LANA DEL REY – CHEMTRAILS OVER THE COUNTRY CLUB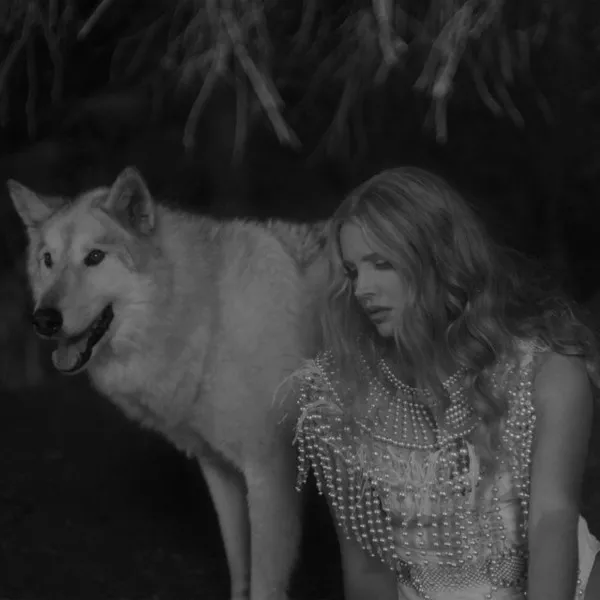 To put it simply, 'Chemtrails' and the album-of-the-same-name are perhaps the most Lana Del Rey-named Lana records she has yet released. I joked with a mate at a party over the summer about how so totally her those words are, and better still, Del Rey fully embraces that energy on the track too.
A husky, enigmatically-delivered muse on nostalgia, connecting with your past and how it places in the present. In the wake of a year that saw so much of us forced to wraggle with our internal monologues, this is just the most perfect way to find closure. Del Rey places the past as an alluring but untouchable object, something we can only seek affinity in whilst we look for richness in our own lives. What a track this is in then to deliver that richness, gilded in pearl necklaces and white dresses, transporting you to a sun-drenched memory land.
#4
DOJA CAT, SZA – KISS ME MORE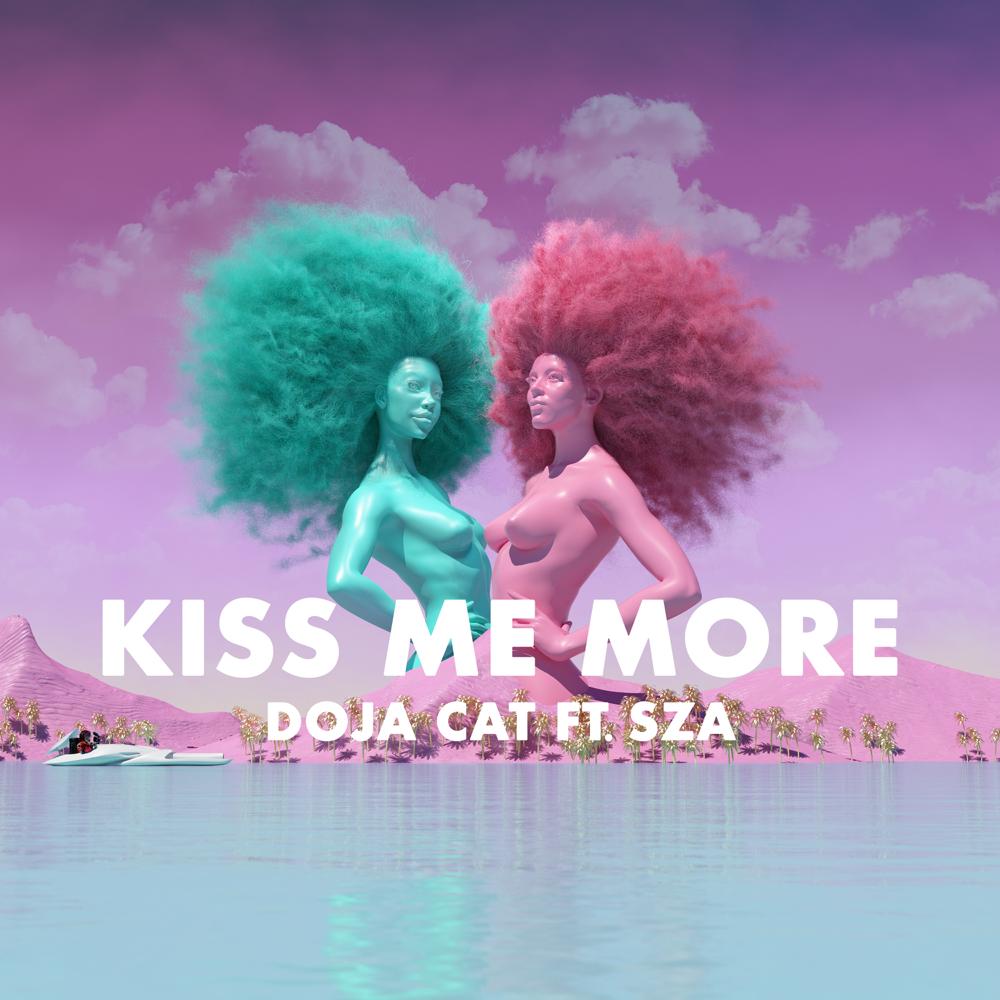 Doja Cat deserves to be remembered as one of the defining pop stars of her era. Few artists have so consistently delivered outstanding singles that have shaped the tastes of our time in the way she has. What a joy it is to see her outdo herself on 'Kiss Me More'. Melancholic, introspective dance material? Yes please.
That sad boi guitar cozying up effortlessly with that Disco beat is everything you could want. Meanwhile, Doja and Sza pack some of year's most iconic lines, lyrics at once both filled with sexual pride and a longing need for romantic love.
It firmly cemented itself as the song of the summer, and ought to be recognised as one of her best singles to date, happily surviving the acres of re-listens I've given this thing. As longing and aching as its protagonists are, 'Kiss Me More' delivers unbridled joy every time.
#3
FRED AGAIN.., THE BLESSED MADONNA – MAREA (WE'VE LOST DANCING)
I've been fearful of art about the pandemic. It risks sending us all back through the past year and a bit all over again, and reliving that trauma is not something I wish to spend any more time doing.
So when I found myself in my mate's lounge over summer, dancing in the small hours of the morning under the heady glow of an Amazon LED disco light to this magnificent, entrancing, incredibly emotional house tune, I was a little surprised. 'Marea' is fundamentally about our experiences of the pandemic, and yet it frames it in a way that doesn't force you back into the past. Its warm, euphoric melancholia; its synths, all at once so impossibly sad and sacredly beautiful; the way it instils such a sense of commonality and community, as though you could be dancing with millions around the world despite not being allowed to be in the same place together.
As a marker of what we have been through, it stands as a monument to our shared trauma, beyond the immediate effects that Covid has had on us, to how our world has been forever changed. There's a validation in how it addresses our suffering, and in that way, it offers an appropriate amount of closure: we are still here, we made it through.
#2
LITTLE SIMZ, CLEO SOUL – WOMAN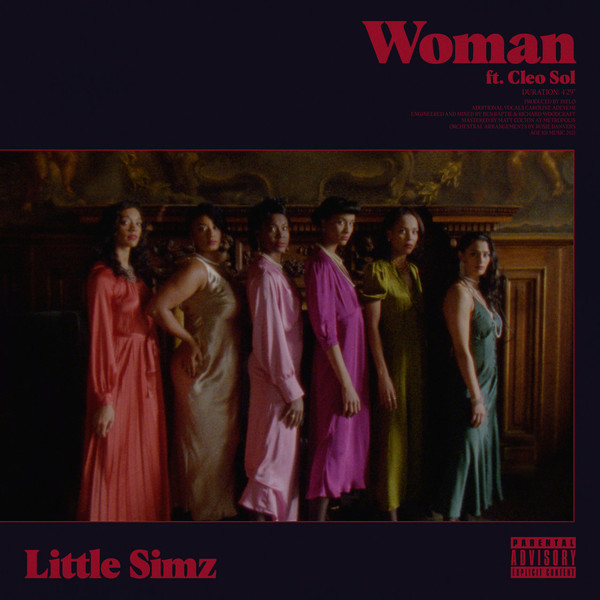 Pulling off a song like 'Woman' is no mean feat. Had it been put in the hands of a major label, it could easily have become a Buzzfeed Feminism mush fest that would have been more at home on an Instagram advert.
Thank the fucking lord then that it was Little Simz in charge of its conception and delivery. The brand of feminine celebration she injects it with – one that celebrates women in spite of their struggles, rather than suggesting that they should be defined against them – is a refreshing, totally captivating success. There's no dumbing down here, no stereotyping or commodification, and in a world where every liberal political movement has been turned into a marketing strategy, it stands clear as day against it.
Her flow packs her usual affirmativeness, but glows too with the genuine love being put into her words. And then, at 2:02, in come those strings in the background, evoking DJ Shadow-esque drama and grandeur. The subtlety of the instrumentation elsewhere on the cut is deft enough, but it's that final touch of orchestration that elevates the whole track to another plane entirely.
Simz has already proven her talent as a storyteller and a political musician, but even those accolades cannot account for what an achievement 'Woman' is. So honest, so inspiring, so warm.
Sourhouse Tune of the Year 2021
#1
SQUID, MARTHA SKYE MURPHY – NARRATOR
Post punk has been the sound of the hour in the UK and Ireland for the best part of 4 years now, capturing the dross, anger and grievances at the state of things. It's been a time of great innovation and development for the sound, interpreting it for a modern audience.
Within all of that emerges 'Narrator', one of the most forward-thinking and thrilling cuts the scene has yet produced. Setting out with insatiable grooviness and tactile guitars clacking around your ears, the lyrics set a scene of emotional control and reality distortion.
And then comes that break. Suddenly, the song starts building. Murphy whispers her thoughts to the listener, whilst the instrumentation becomes jagged and momentum-building. With almost no sense of occasion, lead singer Ollie Judge starts to repeat "I play mine", and suddenly the gears shift. The pace builds, the noise expands, the tension rises. Instrument after instrument is added, a swirling vortex that starts to melt the physical world into the perceived.
Judge's voice switches to shouting that same line, and with that, the whole song explodes in a climax of cacophony. Murphy is unleashed, firing out a chilling, primaeval scream. A maelstrom of sound engulfs your ears courtesy of the rest of the band. Everything is swept away in a torrent.
'Narrator' is so uncompromising in its realisation. Squid viscerally and viciously lay down the sound of late-stage capitalism withering away at your sense of self, and the scream-inducing powerlessness that creates. In a world where nothing makes sense anymore than Skye Murphy's unhinged screaming, 'Narrator' is an anthem for our boring dystopia, offering both transformative power and a necessary dose of reality.
Certification: Personal Favourite
Personal Favourite is the highest accolade I award to music, recognising it as one of my favourites of all time.
And that draws Sourhouse's Tunes of the Year 2021 to a close. Make sure to check out of the Albums of the Year list dropping shortly, and in the meantime, dig into the playlist of all the tunes featured here: