Sŵn has always deserved to be synonymous with Cardiff. It's finally starting to be the case.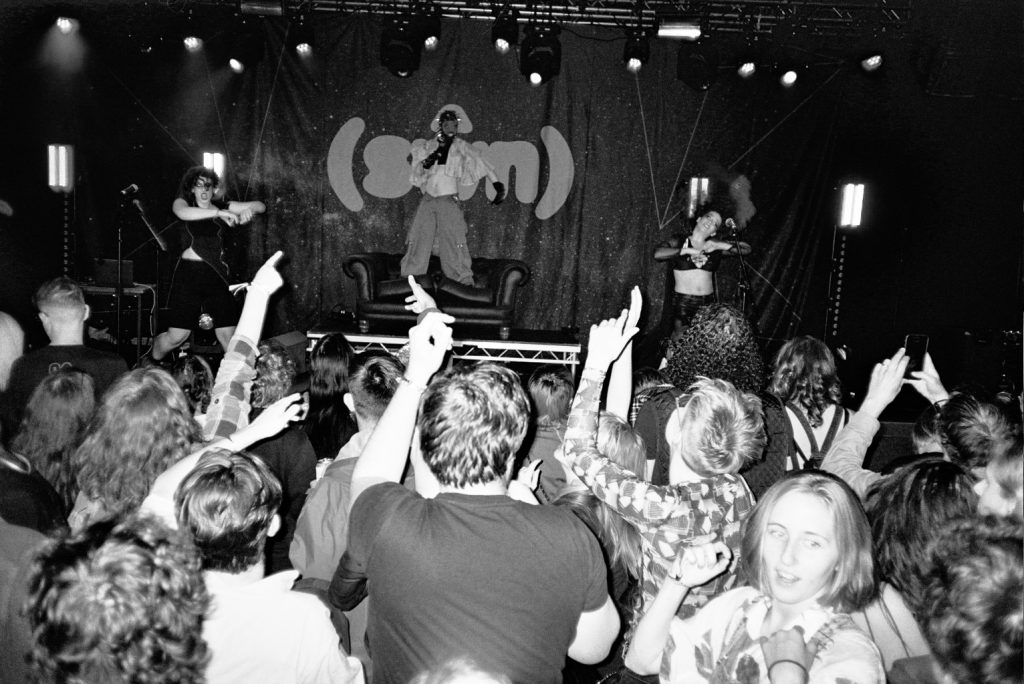 Our city's biggest celebration of alternative music should be considered iconic well beyond the Welsh border.
Like many things about my home of the Welsh capital, I'm precious about Sŵn. I want it to be protected. Not to be spoilt by any of the trappings a lot of modern festivals are falling victim to.
And yet, there's a slightly sting of insult when someone from outside of the city hasn't heard of it. How is this not what Cardiff is most known for?
Typically, talk about Sŵn in the press is accompanied by a list of artists that played there in previous years. It's the mundane cry of a lack of cultural reach; Sŵn has often felt like a best-kept secret, and excitement for it dies down quickly once you're talking to people who don't frequent Womanby Street.
But its patrons are dedicated. Autumn's arrival announces that Sŵn is around the corner. As you walk into town on its regular mid-October date, the people dressed in gigging wear and alternative fare stand out more. Our city's alternative scene isn't as widespread as our cousins over in Bristol or Manchester, but it has a place, no doubt, and it knows when to congregate. Even with the backdrop of the Rugby World Cup this year, the festival wasn't crowded out.
"…the amount of bands I've come to love from simply wandering into a venue on a Sŵn weekend can't be underestimated."
Indeed, much of what I've just said stands in stark contrast to the actual experience: Sŵn is big. Well over 100 artists played this year, pickings always coming from across the musical spectrum. There is a consistent identity throughout the line up despite how broad its genre palette is. If they aren't a local band from Wales, they're undoubtedly something alternative or up and coming. Better still, no weighting is given to any headliners. Scheduling is dictated by the vibe and the day, and it's always great how late festivities go on into the night.
As such, the effortless moving from one venue to another, poking your head into The Moon or round the door of Jacob's Basement, is one of the festival's most beloved aspects. It's the bare minimum for a city festival in my view, and the amount of bands I've come to love from simply wandering into a venue on a Sŵn weekend can't be underestimated.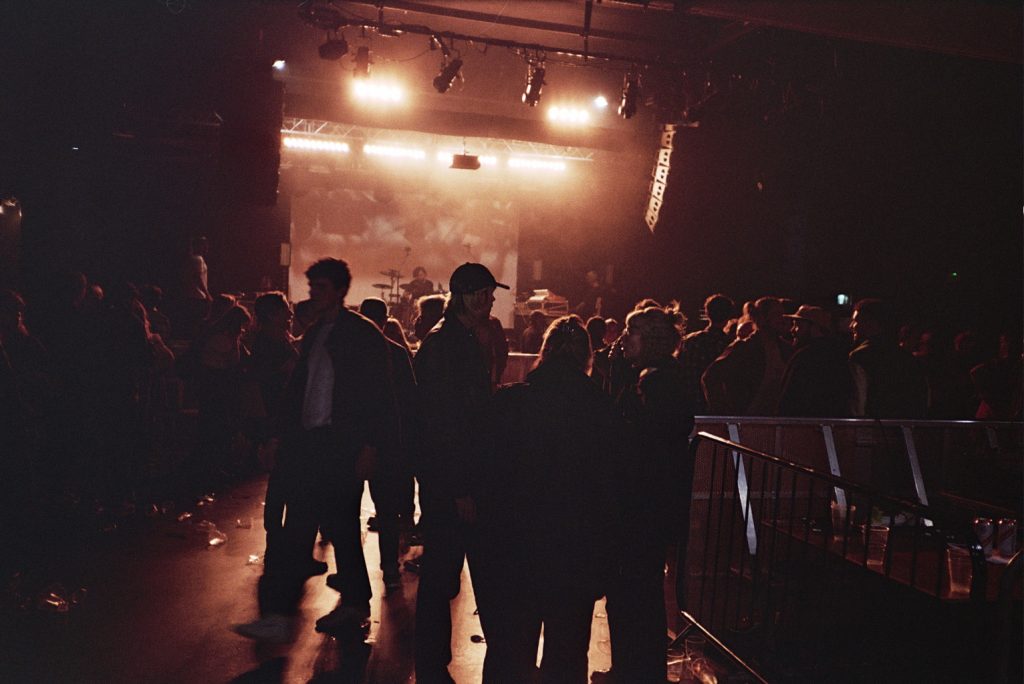 By wandering around this year's running, you'd also have happened upon a particularly bold statement: Cardiff Castle lit up in pink, with the squidgy white logo blazen across the western end of its walls. If it's seemed like Cardiff wasn't known for Sŵn beforehand, this certainly is a change. Add to that the banners up and down St Mary Street, and for once, it finally feels like this is the festival of Wales's capital.
Creating cultural resonance the likes of which I'm demanding takes time, however. Sŵn's identity has always been in its vibe, not strictly in the artists that play there. Lighting the castle in bright pink is firmly the right direction to go in, but developing a synonymy is far harder. If my review convinces you to go next year, then I've at least done something towards that, and with any luck, I'll give you an idea of just what a great weekend this always guarantees to be.
The guidebook for Sŵn is very simple. Grab all your gigging mates, set a rough time for when you're gonna be in town, and make sure you've got shoes you can dance in. Across all three days, the energy is reliable and the outfits are effortlessly cool. This year, I had the great pleasure of have two groups of friends both being in attendance. Attempts to coordinate where to meet up were embattled by the bands we all wanted to see, but luckily we got it together for the DJ set at the end of the night.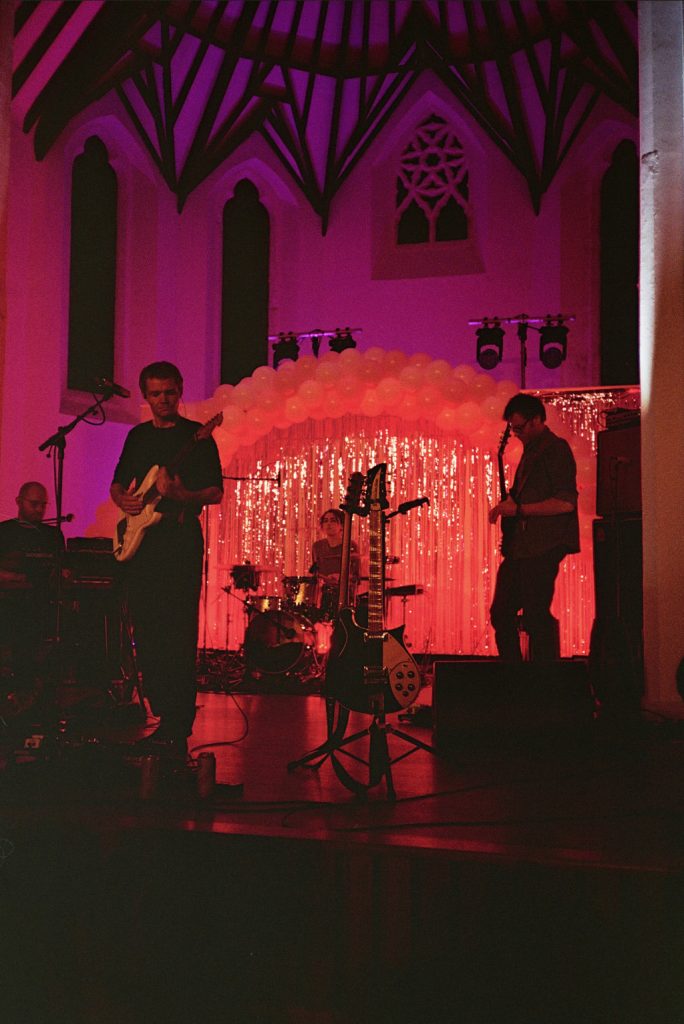 As ever, the 'n' in Sŵn is for 'New band you never knew you needed'. Top of the list this year for me is Slate, hailing from Cardiff and headed by a Sonic Youth-loving frontman. Their sound follows suit, if with a tighter twist than the Noise Rock legends, and with a delectable undertone of the Post Punk our country's been churning out for the last 5 years. Also hailing from Cardiff are ensemble band Muriel, who's moving and intricate sounds were just the tonic for a hungover mid-Sunday afternoon slot. With everywhere now seemingly having their own 8 piece guitar-piano-violin-everything group, it's nice for the Welsh capital to have one too. Their debut album is out now.
Picking favourites from the weekend has been hard. Pip Blom were in outstanding form as ever; it's charming how surprised they always seem at the amount of people who love their music, despite the fact that the Tramshed crowd were having a wild time with them. They remain one of the best Indie acts on Earth. Westerman's set at the Cornerstone closed out my weekend, ideally suited to its church setting, and god does 'Confirmation' sound good live. I'm still new to the Greek's gentle blend of introspective goodness, but having listened to a load of his stuff whilst traveling earlier this year, this gig felt like a homecoming. Home Counties, fast becoming a staple of Sŵn, were a complete hoot in Jacob's Basement on Saturday. Their new single 'Bethnal Green' was an especially rioting little number. Their debut album, teased during the set, cannot come soon enough.
"…James Rushforth periodically checked in with the crowd throughout the set, inbetween playing his bass with carnal, almost erotic demeanour. I was turned on and tuned in to say the least."
The best surprise of the weekend, undoubtedly, were Scaler. Off the back of a recent name change (nee Scalping) and filling in for an unfortunate last-minute cancellation by the Last Dinner Party, Saturday night was theirs for the taking. Two of my mates had been bigging them up all day, and fuck me were they right to. The band's ferocious Industrial sound and inexhaustive dance energy puts them bang in the middle of rave and mosh. Backed by mesmerising visuals, 30 minutes in I felt myself leaving the room and entering some fourth dimensional void. Luckily, James Rushforth periodically checked in with the crowd throughout the set, inbetween playing his bass with carnal, almost erotic demeanour. I was turned on and tuned in to say the least. You must see them if you get a chance.
The most special moment of the weekend, however, was bright and early on Sunday (2pm, that is). Top floor of Clwb, a room I have boundless memories of, here hopefully to add to that collection. The last time Our Girl played was in that wild January in 2020 that seemed to last 9 weeks. Having been utterly obsessed with their self titled record when I was at uni, the proceeding years had felt remiss without them. Lo and behold, in mid-September, their Instagram goes active again to say that they're back and playing a set at my beloved Sŵn. I can't say it gets much more special than that, not least because the room is busy despite the almost 4 year absence. Songs from their debut are brought back to life and the new material shines. Their lead Soph confirms there's a new record on the way when I'm chatting to her post-gig. My heart sings. If you're a Grunge fanatic at heart but can't help being a soft boy either, you'll find no better mixing of those sensibilities than with Our Girl.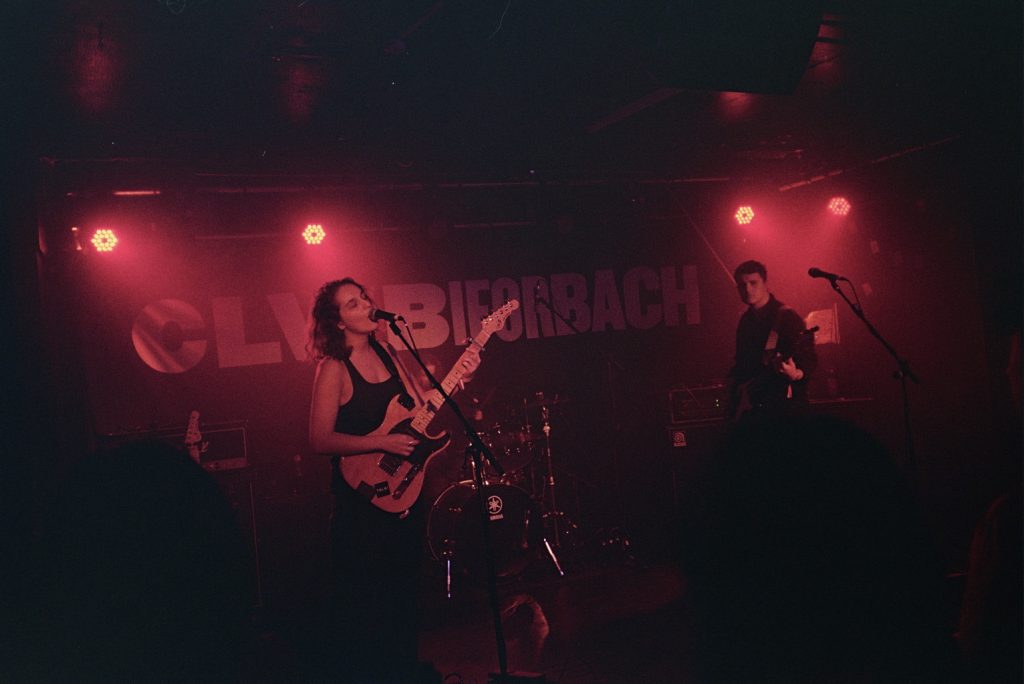 For a festival that has sometimes felt hidden in plain sight, having the castle lit up in electric pink to announce that this was Sŵn weekend was a necessary change. It filled me with pride and with hope that this wonderful gathering of the alternative has room to grow still. Cardiff should be shouting about it, and not letting Wales Online write filler articles covering past acts. Luckily, there are those who truly know how good a festival it is, and getting to spend the weekend with all of them never gets tiring.
Cardiff has many identities. It houses a home for many communities in a small space. We don't get to be considered as cool or as trendy as some cities in the UK, but we also benefit from not having an overarching stereotype. Sure, you can lop in whatever sheep shagger nonsense you want to, but at least we aren't defined by "Rah where's my baccy?" or the skin fade and North Face jacket combo.
That leaves those who love sweaty rooms and thrummy guitars in the Welsh capital to make it up for themselves. Sŵn is a critical part of that, a ballast to build the year around, a congregation that floods life into our live music scene. Every new band you discover here, especially the Welsh ones, is like an extra credit in the slot machine. With live music as a whole under so much pressure and British festivals being forced to corporatise or go bust, the unmatched vibes of Sŵn are a precious commodity. How much they deserve to be protected, and how much more they ought to be more well known.
Make sure to check out my playlist of all the best music from across the weekend on Spotify.
Sŵn Festival, Cardiff, 20th-22nd October 2023