Sourhouse Albums of the Year 2022
Positions #10-#1
#10 BODEGA – BROKEN EQUIPMENT
Restless under the weight of its sheer coolness, scathing with its biting cynicism, and delivered in a way that actually makes me want to praise a band who wear their Brooklyn origins with pride, Bodega's second outing doubles down on their talents. With the more directly protestful side of the Post Punk wave wavering under the fact that the twots in government haven't been kicked out yet, the band's amazingly fuck-off sense of sarcasm feels urgent and essential. "Planning my next 10 minutes" indeed.
Much praise is deserved for their wielding of their influencers, though it feels like you're playing into their act by saying "this sounds like a Velvet Underground song". Broken Equipment boasts an appetizing blend of Post Punk, New Wave and Noise Rock, knitted together by the witty delivery of Ben and Trix. You feel as if the band were having a hoot in the studio recording all this, decorating their tracks with adlibs and one-liners galore.
Their style might be too surface level for some – the chorus on 'NYC' certainly doesn't try to hide anything – but their tone gives a knowing nod to the audience. Bodega are beyond writing their protests into nifty lyricism; the punchline is how obvious they are.
#9 SORRY – ANYWHERE BUT HERE
The neon outline of a planet adorning Sorry's second studio effort glows quaintly. The bright colours imply happiness, but its whimsical design and isolation on its dark, starry background say otherwise. It's a forced smile, another "Yeah I'm alright", not so much leaning into the melodrama of 'smiling through the pain' but rather trying to conjure up reliable brightness from 21st century Britain.
Here's the thing though; it's not an outright depressing listen, in the same way 21st century Britain isn't outright depressing. Drinks, parties, sex and drugs all still exist and continue to be brought to life through the band's indelible talent for dry humour. But where their debut tried to make light of it, Anywhere But Here dreams of what's beyond the horizon. "I don't care, gonna make a lot of rich friends out there" echoes on the chorus of 'Keys To The City', something of a musing on the solutions we think might save us all from this cycle.
Their instrumentation remains as witty and sharp as we've come to know, but their palette is expanded too, making for another rich, rewarding listen from this one of my favourite bands in the UK right now. An apt addition to their ongoing soundtrack for 20-something urbanites across this damned country.
#8 CONFIDENCE MAN – TILT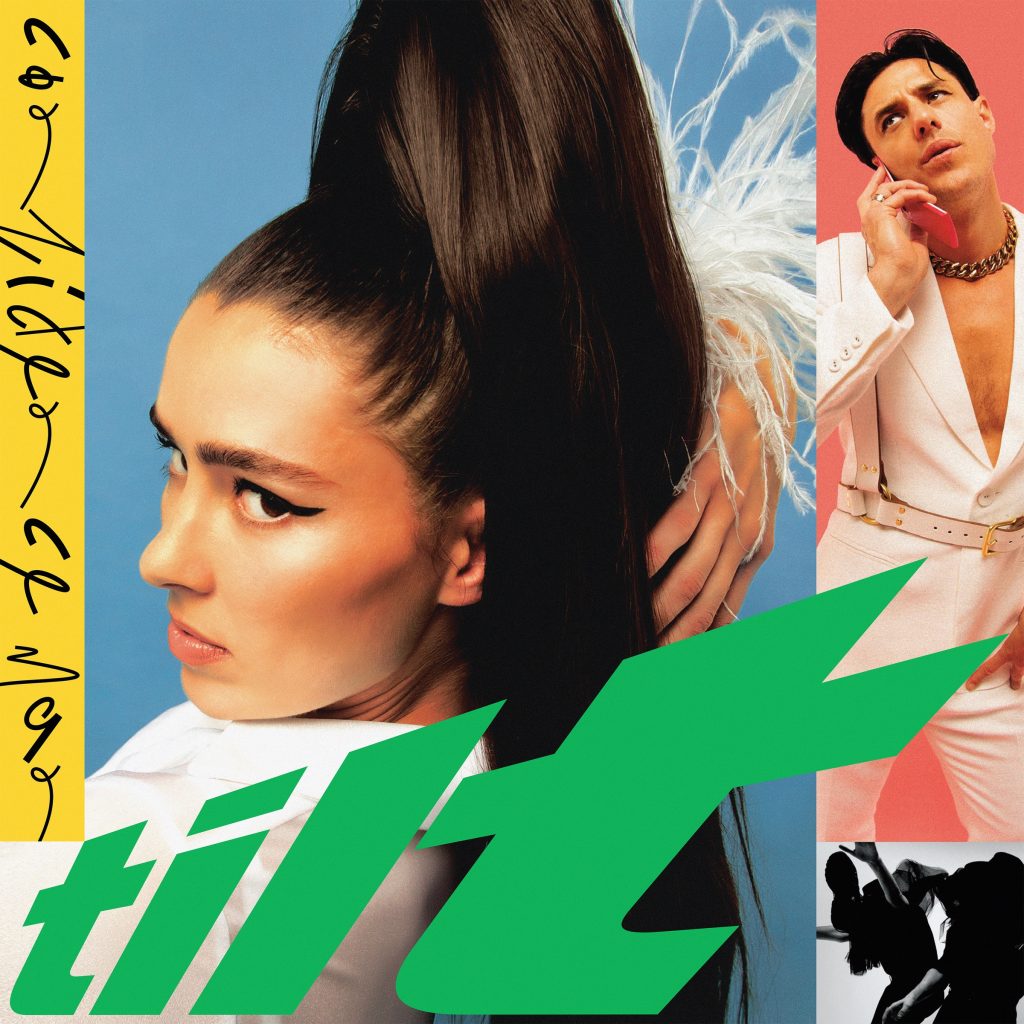 Time to get on or forever regret not getting your seat; the Confidence Man hype train is running fast. Their act is so supremely honed now, and Tilt is a big reason for that. You could happily take it as a mockumentary-style parody of a House duo living it up in the Nineties (the similarities between 'All That She Wants' and 'Push It Up' are no coincidence), but the influences they take are done with too much originality for it to be a parody. Flourishes of Acid, Techno, Rave and Deep House whistle by with a particular refinement. Everything is intentional on here.
Especially intentional is the line Tilt straddles between satire and passion. It jibes at egotistical pop music with its nugatory nothing-lyrics, yet displays the most genuine of love for House music in its songwriting. It possesses an uncanny ability to switch from the almost comedic to the rewardingly serious. Watch how smoothly the euphoric highs of 'Feels Like A Different Thing' swaps places with the outright hilarious 'What I Like' without flinching for a second.
If a lot of this feels on the queerer side of musical tastes, you'd be right. But only to an extent; this flavour of gay is one they own entirely. No unapologetic actions, because it's not here to define itself against queer supression. Their style is undoubtedly camp, but then you look at how seriously they take their act. Their expressions are pretentious. Their inflections are deliberate. The shallowness of their lyrics is entirely intentional. All of it works tremendously.
#7 FRED AGAIN.. – ACTUAL LIFE 3
Fred's outstanding talent to imbue House music with rich, deep emotionality is fully realised on Actual Life 3. Its third installment feels the most complete, and the closest to living up to that title. A portrait of youthful urban living in 21st century Britain, highs and lows, heartaches and hopes poured in with equal measure. Whether you want to treat it as its own pre-mixed DJ set or a soundtrack to embellish your personal slice of Generation Rent, the record slots in with ease.
Too London-centric for its own good? Oh fuck yeah. Some will find its softer side too soft too, something of a ploy to generate appeasement in being a bit soppy. But the tracks on here speak for themselves. Not a single cut misses on delivering a hook, drop or sample that attaches itself to one of your memories. It may well be his life on the record, but as has been his knack throughout the Actual Life releases, it animates your own in ways you don't expect. Past times and people forgotten are suddenly brought back to your fore, whilst your present feels refocused. It's quite the achievement for Londonite dance music.
Woven in between the beats is a timely message of dealing with loneliness; friendships strained by distance and modern living; connections that could be so much but are blocked by business. Set to the euphoria of those synths, it makes for a severely captivating and heartfelt experience. By the time the chips are cashed in on the utterly anthemic 'Clara', I find it hard not be totally balled over. "If you don't know, don't worry."
#6 COURTING – GUITAR MUSIC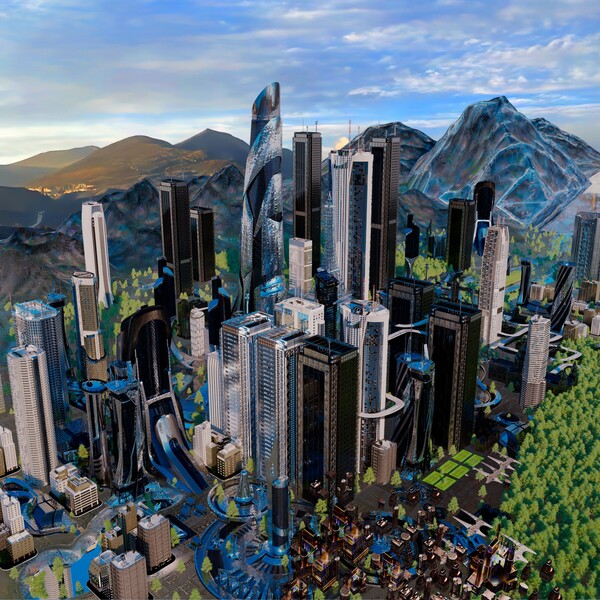 How far this funny little band have come. If you want to see what a debut album with purpose looks like, look no further. The Liverpudlians who honed a knack for writing some of the funniest singles around have turned up and dropped a concept album. Guitar Music describes the record well as a title, but it's certainly not here to praise it. On top, it's a piss take of easily memeable guitar genres, whilst in their words, they are so on it with self-deprecating, deeply funny and deeply honest reflections of our time.
All of this well so crafted and refined that part of me wonders if this has been the plan all along. It's certainly been totally thought through, such as the subtle auto-tuning for one verse on 'Loaded'. Every punchline possible is utilised, right from the structure of the songs up to the very order of singles they released for it. 'Jumper' has probably become the most well known of their songs, and there's definitely some intentional humour in the fact that this might be the only Courting song some people will have heard. One hopes they aren't too jaded by how different the rest of the album sounds.
Crucially, Courting do not let their need to be cynical overpower everything. The songwriting on here shines with the same shimmer their material so far has had. 'Famous' and 'Tennis' are absolute stunners, whilst 'Uncanny Valley Forever' delivers the heart of the album in earnest. Guitar Music states Courting's frank views about the alternative scene in the UK with a snappy, inspired levity, leaving no one out of its scope. To have come up with this a year and a half after Grand National leaves the future wide open for what this band might be capable of.
---
Before we count down the top five, here are a few honourable mentions to the other albums I spent this year with:
Rolling Blackouts Coastal Fever – Endless Rooms
Mitski – Laurel Hell
Denzel Curry – Melt My Eyez See Your Future
Gilla Band – Most Normal
Kojey Radical – Reason To Smile
Laura Jean – Amateurs
Kendrick Lamar – Mr Morale and the Big Steppers
Björk – Fossora
NewDad – Banshee
Cassels – A Gut Feeling
Nova Twins – Supernova
Flo Milli – You Still Here, Ho?
---
She's still "a mysterious bitch" as she affirms in the opening moments of this the mixtape she dedicated to herself and to self love, but it's undeniable that Caprisongs is her most revealing, intimate and personal work to date. The veil has been lifted on the ingenious leftfield expression of her previous projects, not for some artistic sake, but to pay respects to the sounds that have occupied the spaces outside of the Twigsphere.
Caprisongs is a love letter to British RnB and Hip Hop, with many of the places she spends her time being key influences on its sound – London, New York, Jamaica all got namechecked on her Instagram album announcement. The record is wonderfully loose and free-flowing, each track divided by the sound of pressing buttons on a tape player. She feels present and open in her words, her spirit in the room with you rather than on stage and untouchable. You hear her friends in voicenote excerpts, as well as her voice as it normally sounds, adding a wonderful sense of grounding.
For an artist so intrinsically associated with her boldness, this deliberately softer approach feels like it should be labeled as some great 'left turn'. Far from it; the Twigs we know is more alive than ever on here, and she still humbles me. Her wielding of her mystic character, her emotional expression and her sexual affirmation remain just as remarkable. Her ability as a performer to produce some of the most awe-inspiring blends of music, visuals and theatrics of anyone living today continues to move me.
From the cleansing, melancholic tension of 'Meta Angel' to the insanely catchy Dancehall beats of 'Jealousy', Caprisongs both collages Twigs's world and the beauty of Britain's RnB and Hip Hop scene. Some of its most exciting talent is brought onboard to join her – Pa Salieu, Shygirl and Rema to highlight a few – only adding to the sense of community she creates throughout. We listen to her and her friends search for understanding in the hope of living a better future, dotted with jovial commentary on astrology that grounds it within the modern zeitgeist.
Caprisongs finds endless excitement from the ways we dress up our lives in the search for authentic expression. As the record progresses to its finale, shedding its big-swinging cuts for the delicate late-night-conversations-in-your-friends-bedroom beauty of 'Darjeeling', Twigs roundly confirms she's just as human as the rest of us without compromising on her mystique as a 21st century cyber witch.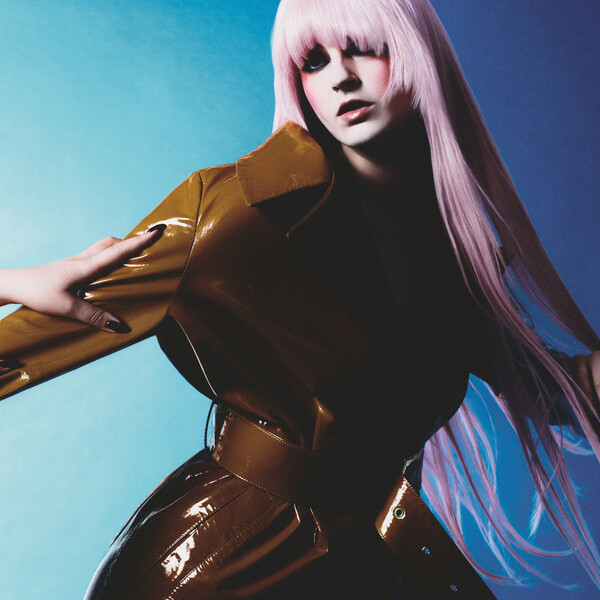 Almost every aspect of PVA that we've come to know can be summed up in one word: immediacy. Their name is short. Their sound is sharp. Their style is confronting. On stage, they are full blown, never letting up or dropping pace for a second. Their debut album is no different.
Yet, for those like myself who dared to have the slightest guess at what a full record from the three piece might have sounded like, expectations do not meet reality. Blush is so much deeper, more developed and more invigorating than I could ever have imagined. Rollicking with musical maturity, yet delivered with a new band rawness, the band have successfully translated their engendering sound into a full length LP.
Lead single 'Untethered' opens the volley, and an apt choice for a lead single it is. Utterly brain-melting in its own right, yet such an unrevealing teaser of what is to come; the band have not simply produced 11 hyper-intense synth punk tracks. 15 minutes later, you're in the final third of 'Bunker', its euphoric major key synth that arrives to close it out lifting that Madchester-derived beat up to heaven. Unpredictable as it may be for the audience, it's their knowing nod that all of this is at their command that makes it all the more goosebump-inducing.
I may be a slave to electronic drums, but the live drumming courtesy of Louis Satchell gives everything on here a tangible presence and organicness. Add to that when the vocals from Baxter and Harris cross the threshold into incantation territory, and whole new levels to their songs are revealed. The emotions are wrought, firing down the middle of a sound that manages at once to be both brutally industrial and positively primeval.
Trying to pin down exactly what PVA is feels like is an enigma. All at once, they achieve mystery and allure, underlaid with tremendous, dark energy. Inflections of House, Post-Punk and Electroclash and wielded with slick vision, paired with lyrics laced with underlying twistedness. Best of all, however, is that as impossibly cool as it is, Blush lets you in on occasion too. There's an emotional heart concealed by the awe that is PVA's instrumentation, which is perhaps what makes moshing to it so totally compelling.
Debut of the Year 2022
#3
ARCTIC MONKEYS – THE CAR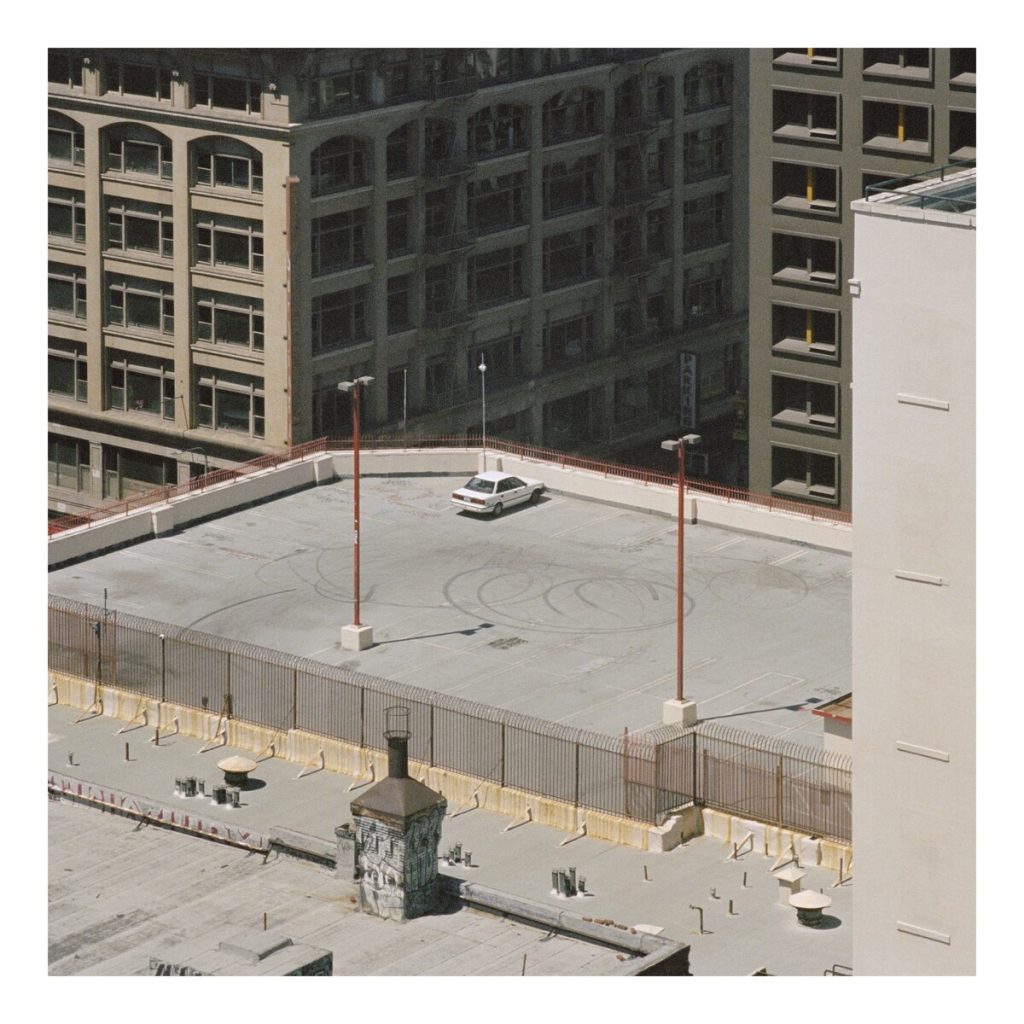 20 years on from the beginning of their explosive rise to fame and the journey feels like it's been completed. Not that they've ever acted like they were destined to become elder statesmen of alternative music back when they were writing about dancefloor hookups and tinnies, but The Car most certainly qualifies them. Their era-shaking records of past are gone; welcome to the quietest and coolest version of Sheffield's finest we've yet had.
Quiet, in particular, because there's an artfully dressed remorse hanging in the air of The Car. Turner's lyricism has evolved from the flirtatious to the introspective. The relationships he sings of are failing, unworkable yet impossible to leave. Evolution has also come in their setting, leaving British suburbia for mansions, estates and rivieras. Despite the more affluent feel, there's no snobbery to be found here, only ghosts and what-could-have-beens.
This sorrowful tone was building on their last release, Tranquility Base, with messages of times gone by and worlds not ruled by advertising, covered up by its enigmatic moonbase setting. In contrast, The Car brings that sorrow back to Planet Earth, and is far more contemporary. Instead of analysing the world it sees around it, it sits entrenched in the thoughts of its protagonists. We dip into conversations and trains of thought throughout. The cinematic strings, melancholic guitars and mollified drums set that tone at a constant.
Be under no impression though that the band have lost their knack for entertainment. As drenched in minor keys as it is, The Car is first and foremost contemplative. Where some world-famous artists choose to release albums in Autumn to cash in on the run up to Christmas, the Monkeys appeared to have done it for climatological reasons. I stared down to our street from our lounge window on my first few listens, the last leaves falling off the trees and the skies overcast. It made for a perfect soundtrack.
Fundamentally, that has always been the band's greatest talent. Their ability to capture the lives their audience has wanted to have is why their past material remains so prescient. As the band have aged, so too have their fans. In that regard, The Car is a milestone marker, a record that is reflective of one of the most incredible careers in British music history. Take all that into account, and it tops the spire like a cross, taller and more isolated than ever. Instead of a cross, however, the band's symbol for the time being is a lonely American sedan parked atop an empty multi-storey, unbearably stationary.
#2
FONTAINES D.C. – SKINTY FIA
Skinty Fia cements Fontaines D.C.'s untouchable place in the modern post-punk canon. There's no need for radio-friendly lead singles, much as 'Jackie Down The Line' is a fucking brilliant song. On their third album, the genius is understated, hidden in plain sight and delivered without brashness. Hooks, bass lines and guitar tunings leave you in awe at how accomplished the Dublin 5-piece are now, twinkling with seminality.
Nowhere is that seminal feel brighter in the album's themes; dredging, difficult love is tied into depictions of the difficulties of finding comfort in our strewn-out world. As restless as many of their contemporaries sound, however, Fontaines find contemplation and calm in this exploration. The album cover may be brightly coloured by a crimson, bloody red, but the tenderness that the band have had a knack for drawing out of the greyest of soundscapes is stronger than ever before.
The blood red of that album cover, is something of a gleaming metaphor. A pervasive feeling of death and hunting troubles Grian Chatten's lyricism, being chased down in equal measure by society and his own feelings. Where the modern Post Punk wave erupted on a wave of unaddressed anger at Tory Britain, Skinty Fia appears to have given up on overturning the system. The hopes we pinned on the hopeful political figures didn't work out, whilst the rhetoric of government and media has gone so far through the looking glass that nothing makes any sense any more. Instead of leading the protest, Fontaines choose to muse on what that does to the human condition.
Whether the band are advancing the UK and Ireland's scene with this record or doing more to confirm their own style, it's when they break further with their past material that Skinty shines brightest. 'Roman Holiday's almost Shoegaze structure gives heartbreaking tragedy to its story, whilst apprehensive 'I Love You' has a hook Thom Yorke would be proud of. The world may lack definition, but the band are totally sure of the sound they want to embody, and it's bigger than I could ever have pictured back during Dogrel's emergence.
Against the many records of present either trying to find direction in our bonkers world or escape it, Skinty Fia offers an arresting calm and pause. Its protagonists seem to have little influence on their existences, yet don't claw to change it. After a year as draining as this, it takes on something of a soundtracking quality, an attempt to repair immediate surroundings rather than rebuilding a nation.
Personal favourite.
Sourhouse Album of the Year 2022
When I first started properly developing a taste in music during my teenage years, I was driven inextricably towards the 'classic' albums and 'classic' artists (shorthand for 'classic rock', dear god). I felt validation in listening to a 40-something year old album because it had been influential or critically acclaimed, irrespective of whether I actually properly liked it. Years on from those days, many records I held in high esteem are no longer on my rotation.
But a feeling from it lingers; I want the chance to live through an artist's most significant releases, to experience that feeling of witnessing a classic being born out. I've felt that feeling a few times in my life, but the artist has usually been firmly on the smaller(ish) side.
Not so with Renaissance. It doesn't get much bigger than Beyoncé. I've known Beyoncé for as near as makes no difference as long as I have lived. I was thoroughly indoctrinated by Destiny's Child, by her B'day era, by the 'Telephone' music video, and by the world-beating Lemonade phenomenon. Don't even start me on how many times I've rewatched Homecoming.
After all of those triumphs, I was more than happy putting my Pitchfork hat on and naming her the 21st century's most significant artist so far. And then, out of the blue, she decides she's a disco-queen-cum-ballroom-goddess. She's riding a glass horse, both nodding to Bianca Jagger riding into Studio 54 in 1977 and declaring a futuristic vision of what Beyoncé in the 2020s might be. At age 40, she titles her 7th album in a way that suggests we can't even conceive of what her peak is going to look like.
That's quite something given that Renaissance is already a record that rises high. Deeply affecting, fiercely moving songs that make you want to dance, to make love, to cherish the sheer beauty of black, queer expression. Not only is she now finally standing toe-to-toe with her LGBTQIA+ audience, she's delivered them a commercial record that evicerates the boardroom crap of this ilk we've had to deal with.
Mixing the world-shifting power of 'Alien Superstar' with the Saturday night glory of 'Cuff It'; the life-affirming twerk-a-long that is 'Church Girl' with the delicate, soul-stroking groove of 'Heated'; the hypercamp sexiness of 'Thique' with the ferociously hard, wig-snatching 'Pure/Honey'; and closing it out with the most tasteful sample of Donna Summer's 'I Feel Love', like an offering to the Gay Gods. You won't find a resume like this on any other album released this year, nor any other record that can call itself part of the queer canon in a long, long time.
At its core, Renaissance can be reduced to a record about wanting to be sexy, rich and to dance. Even on this level, it is a bombastically enjoyable experience. But it's the fact that, in a now timeless way, Beyoncé imbues so much more than just this. I fundamentally see myself in the rhythms of Renaissance and what it wants to be, and there's no higher praise than that.
Album of the Year 2022
Certification: Personal Favourite
Personal Favourite is the highest accolade I award to music, recognising it as one of my favourites of all time.
And with that, Sourhouse's Albums of the Year 2022 draws to a close. You can check out the Tunes of the Year list here to see my 25 favourite singles from this year, and listen to the best tracks from the 15 chosen albums in this playlist: