Sourhouse's Tunes of the Year 2020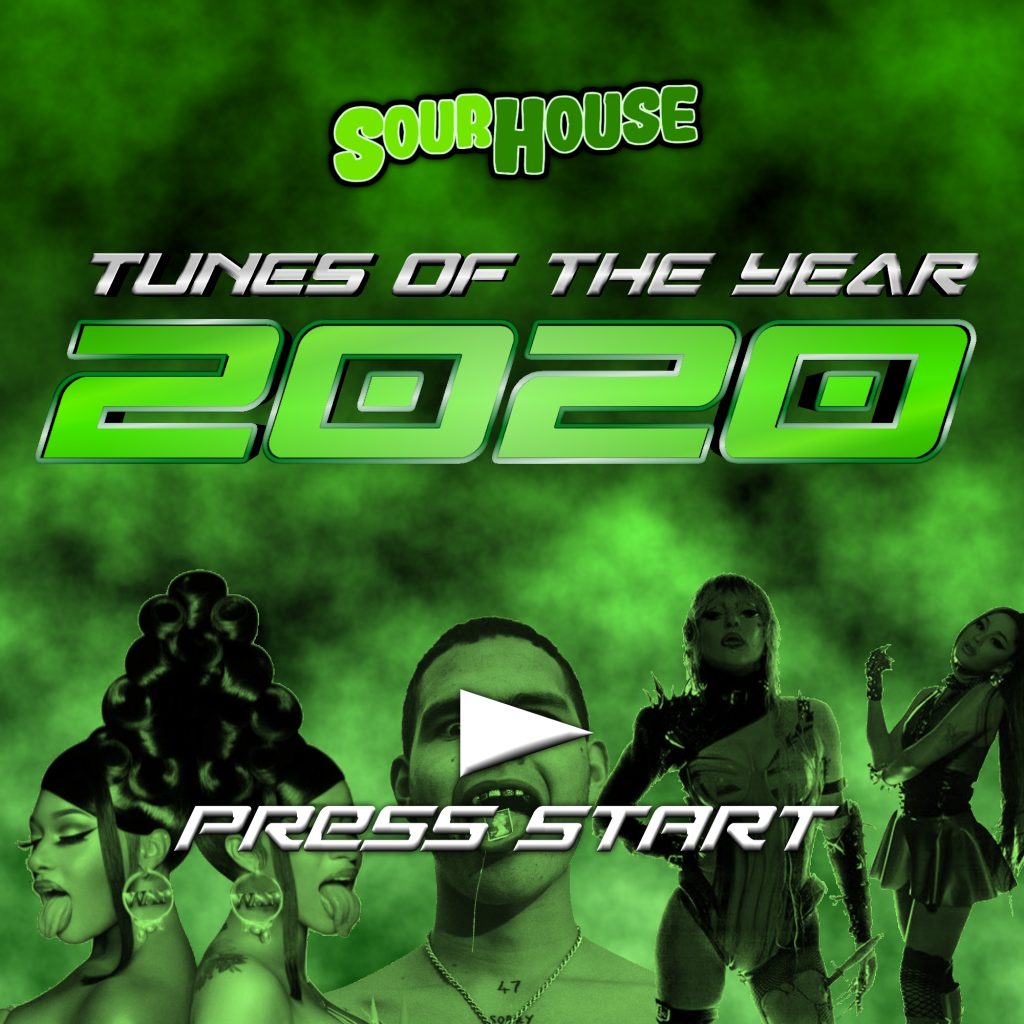 ---
'Tis the season of "Jokes About What A ________________ Year 2020 Was".
A word from the editor:
I am sick to death of 2020, and I am sure you are too. Good fucking lord.
Whilst writing this list of the 30 best songs that we were graced with this year, it occurred to me that I associate almost nothing of them with the big defining stories of these past 12 months. All have become special to me in some way in spite of that, whether that be because they offered refrain from the never-ending headache that was the news, or they were a distraction from the strain that modern life has been put through.
Here's what's remarkable though; nothing seems to have stopped there being some straight bangers being dropped. Even though live music has been entirely switched off this year and album releases have been scuppered, perseverance has prevailed. Trust me, back in March, I was feeling very much the opposite about how things would pan out music-wise.
The likes of Megan Thee Stallion, Charli XCX, Sports Team, Gorillaz, DMA's and many more feature on this year's ranking, with eligibility being based on any single release or individual track that's had radio airtime released since 1st December 2019 (to give the hits that dropped whilst writing last year's list enough time to reach my ears). Without further ado, let's count down this year's 30 best tunes.
-Munro Page, writer of Sourhouse Music