Sourhouse's Albums of the Year 2020

#10
LUDWIG GÖRANSSON – TENET (ORIGINAL MOTION PICTURE SOUNDTRACK)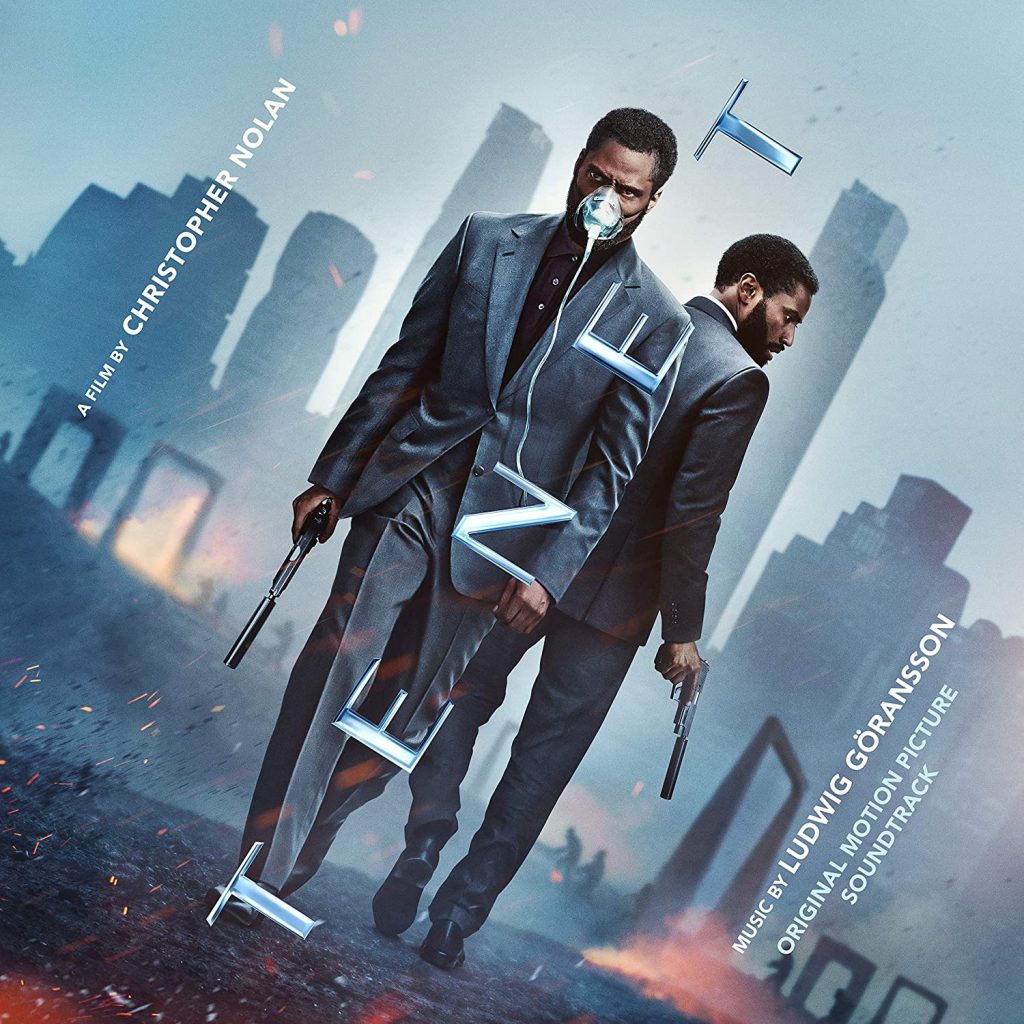 Are film scores allowed on these sorts of lists? Screw it, this has to be on there for me. I'd never even heard of Göransson until the opening moments of Tenet, and it appears his intention was to ensure I would never forget who he was after.
When it comes to film, I really need the score or soundtrack to be something special, as it's one of my favourite parts of movies in general. So when your score is an LSD trip in itself, being used on a movie that already feels like a lucid dream most of the time, you can consider me very much satisfied.
Every listen back since has had me in awe. 'RAINY NIGHT IN TALLINN' is breathtaking, laying out just how much is at stake and what a thrill ride this is going to be in the space of 8 minutes. 'POSTERITY' is a nail biting, heart-stopping moment of tumult, and meanwhile 'TRUCKS IN PLACE' sounds like it's bending reality around your ears.
So intense is Tenet's soundtrack that it feels like its inspiration came from being 3 hours deep into a mushroom trip and deciding to walk outside in the middle of a category 5 hurricane. Christopher Nolan films benefit from having deliberately modern, mega-scale soundtracks that throw classic orchestra in a blender with industrial guitars and heavy electronica, and on here that approach is pushed to the absolute max. For Göransson to still be so new into his career and to have delivered a score like this is simply spellbinding.
#9
SORRY – 925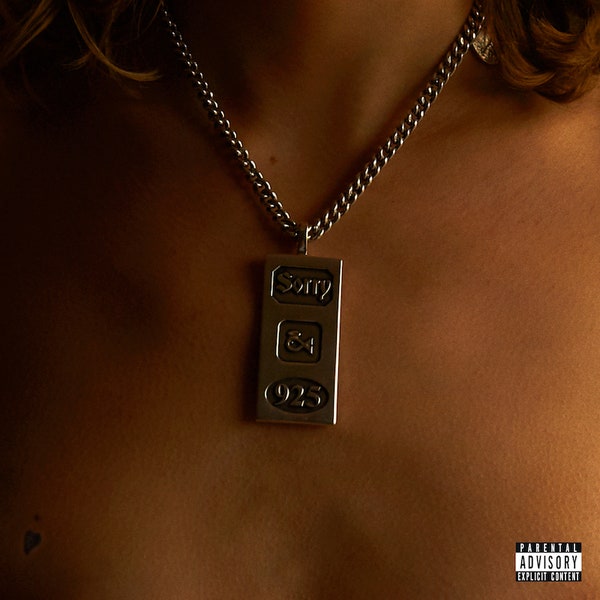 Can you tell I'm really going through a phase of "well what do I want being 23 to sound like?" Case in point, the sleazy, ennui soundtrack that is 925. An innovative patchwork of leftfield goodness, Sorry are happy to slur their stuttering Alternative influences much like the hazy, drug-filled evenings it seeks to capture.
Metropolitan pretentiousness is taken on a discordant tour through anti-pop sentiments, always self-aware and never afraid to get kooky. Without ever fully giving the game away, they maintain a prosaic mystery in their style, allowing the band's members to feel just as cool and non-caring as they come across on their debut.
Living in your 20s can be done through a wild range of aesthetic choices, but here, the aspiration to be something is ego-checked. Being as cool as this has its drawbacks, but 925 seems to think the comedown will be worth it.
#8
CAR SEAT HEADREST – MAKING A DOOR LESS OPEN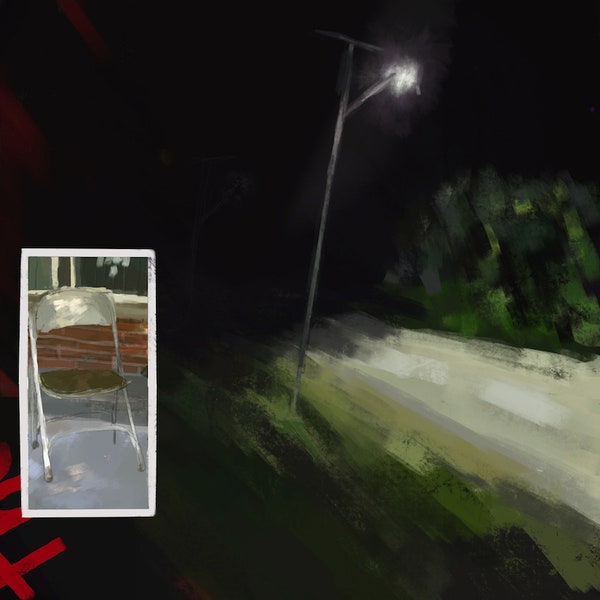 Album of the Year nominee
In true Indie/Alternative fashion, Car Seat Headrest were chosen as this year's 'Why Is Your New Album Not What I Wanted It To Be' delegate by the online community, deliberately combatting the immense expectations placed upon them by critics and their fans alike to somehow revolutionise the scene.
Toledo and his band evidently did not have time for that; Making A Door Less Open is a series of individual projects put together in a sort-of order that differs significantly depending on which version you listen to (the Spotify/digital version is the one I've found to be the best). The nonchalantism has angered some, namely those unwilling to take this record for what it is: a delectable concoction of Indie guitars and innovative synths.
Drawn together under fears over fame, anxiety and life, Car Seat Headrest seem determined to step away from the edge and pilot their sound away from anything that they don't want. It leads to confusion for sure – what the fuck 'Hymn – Remix' is supposed to be remains unanswered to me – but they've delivered new classics for their incredible back catalogue, with my personal favourites being lead single 'Can't Cool Me Down', the stolid qualities of 'Martin' and the marching resolution of 'There Must Be More Than Blood'.
At the end of the day, Car Seat Headrest are a band and story with so much substance to build off of, and it would appear this is the part of the story where they make their escape from the confines of zealous fans and the opinion of stereotypical Needle Drop viewers. Nothing here is to please anyone but themselves, and that's the kind of bird-flipping I enjoy.
#7
MURA MASA – R.Y.C.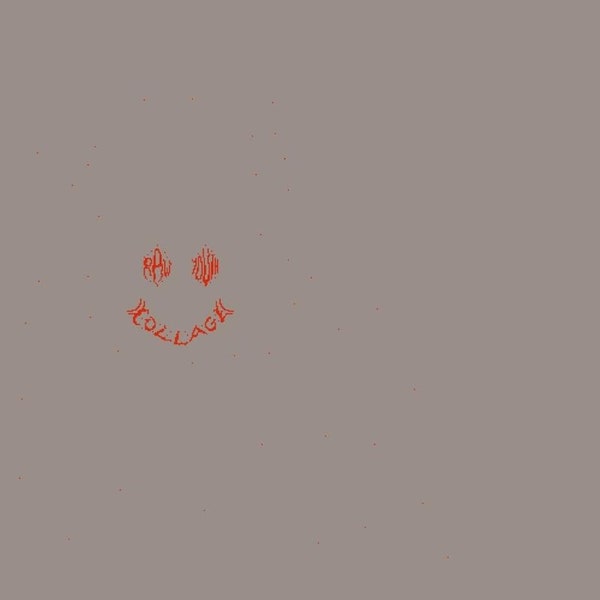 Album of the Year nominee
It's impossible to understate how deftly R.Y.C. – short for 'Raw Youth Collage' – captures the identity struggle of your early 20s, leaning on nostalgia you aren't sure how to feel about to work out where you want to end up. Masa's second LP practically buzzes with those themes, filled with sounds and words that are so patently now. Set in a world where emotions meet expectations laid out by social media, it's the struggle – and success – of finding yourself.
Despite its versatile sound, blending 2010s Alternative guitars with his signature precise electronica, every story on here feels singular and individual, locked in like the thoughts inside your head. Some may find the catch-all vagueness of some of the lyrics to be too full of themselves, but it's done in a manner desperate to convey an underlying anxiety.
Where it succeeds most of all, such as on the emotional dance beats of 'I Don't Think I Can Do This Again', the floating, calming loneliness of 'In My Mind', or on the stunning indie-romance-drama movie that is 'Teenage Headache Dreams', it reveals its wholesome, grounded heart. This is a record giving life the stereotypes of 20-something living as seen in TV and film, exploring how real their connection to actual experiences can be. It's vicariously living through the guise of the media you want to portray yourself as the same as, turned into music.
At an age where your life is at its most confusing, and within a time that is seemingly confused by its very own nature, R.Y.C. seeks the innocence of youth and the comfort of nostalgia. The resulting clash of that with reality makes this one of 2020's most engrossing listens, and a complete triumph for Mura Masa.
#6
HAIM – WOMEN IN MUSIC PT. III
Album of the Year nominee
HAIM are fed up of the drudge of expectations put on all-girl alternative bands that get even an ounce of success, being packaged and forced to fit into some constrictive, derogatory preconceived idea. I'm fed up of it as well. You should be too!
Out with the rulebook then for albums like this; the trio throw in everything from Joni Mitchell-inspired cuts to low-fi dance beats to takes on modern RnB. It's rich with their talent and their warmth, at once both fully dousing you in an aesthetic of neo-70s fashion with classic soft rock style seen through an auburn-tinged lens, yet also offering frankness in their lyrics of casual misogyny and romantic honesty.
Women In Music Pt. III is not the gripping listen it perhaps needs to be, but it has collagic nature that makes for an immensely rewarding and necessary experience. It stakes out its own space, delivering politics without the need for rebellion, placed within a sound of instrumental and genre diversity without pretentiousness.
HAIM's tongue-in-cheek nature on this record really is the finishing touch, a perfect rebuttal to those who probably wanted to write prose about how 'inspired' they felt about 'how the female experience is presented on their album'. Here, a world where that kind of misogyny doesn't exist feels possible, as if WIM Pt. III is the first step of progress towards it. And while we wait to get there, we have the rustic, textured and summery vibes oozed from every moment of its 53 minute run time to enjoy.
#5
KALI UCHIS – SIN MIEDO (DEL AMOR Y OTROS DEMONIOS)
Album of the Year nominee
Kali Uchis, queen of her aesthetic fusion of Y2K fashion, RnB glamour and Latin American flare, delivers a gorgeous and personal second LP. Sin Miedo cements the vision of who Uchis wants to be right now, a confident and vibrant Spanish language album that glistens with the love she has for the genres she explores.
Like some 34 minute excursion to Barranquilla, the sensual escapism is driven by its neo-Soul underpinnings, slinking through Reggaeton, Bolero and all manner of Latin Pop inferences. But it's Uchis's personality that shines through, pouring herself into the album and fully embracing the image she's created for herself in sonic form.
The quieter moments are perfect vibed-out downtime music – the delicacy of 'quiero sentirme bien' and the longing dancehall rhythm of queer-tinged 'la luz' convey this impossibly well – whilst its bolder cuts, like the addictive 'te pongo mal' and Rico Nasty-collab 'aqui yo mando' have made for stellar singles. Her range is never in doubt, and under its consistent scope of Latin culture, no venture feels unnecessary.
As the defining melancholic RnB artist of the last few years, Sin Miedo is a definitive milestone of development for Uchis, with such craft in its quality. The hooks brim with tropical heat, the production is pink-tinged and sweet, and her husky, enigmatic voice is the ideal guide along its journey. Not a single element feels like it wasn't born to be put together like this.
Where once her aesthetic was built up by the music styles she explored and the fashion she wore, this is Kali Uchis capitalising on everything that makes her Kali Uchis. Its 'personal' aspects explore both her as a person and her as an artist, and in both cases you feel the certainty and conviction with which she expresses them.
#4
LADY GAGA – CHROMATICA
Album of the Year nominee
It's hard to believe that we could have started this year sensing that Lady Gaga's synthpop days might be behind her. Heck, even the notion of her heading back to the sounds that blasted her into stardom back in 2008 sounded like a step backwards on paper. Well my fucking god were those doubts sent packing with Chromatica.
A blazing, tremendously powerful, grey-on-pink Star Trek sci-fi meets Drag Race camp sonic journey that sees Gaga turning the focus on herself. Once the alien pop queen here to save us all with her message of self love and free expression, it's now her that needs to hear those messages herself. This is the album of a pop legend matured, shaped by her experiences – there's an undercurrent of struggle on many of these cuts – and in need of healing.
The remedy is unashamedly queer dance pop, taking inspiration from classic Disco, 90s House and Vogue tunes, and a healthy dose of the modern dance pop sound she was so pivotal in forming. Something about how she presents every track on Chromatica comes with the sense that we're on this journey of self-exploration with her. It may be packaged in glitzy sci-fi campness, but it's underwritten with a call to sympathise with her.
Half a year on from its release, and this has been the record I've spent the most time with in 2020. Its endless replayability and personal message of getting through difficulty that seems so terribly suited to where the world has been as of late have cemented its place on this list. No matter what we've all been through, no matter if the world is seemingly falling down around us, there will always be Pop music to bring distraction, comfort and a chance to strut our stuff.
Chromatica is a laser-shooting space adventure firmly rooted in personal, human experience. If we're all going to be honest with ourselves and face our own battles, we may as well jazz them up a few starships, alien armour and lightyears of dance-pop beats.
#3
GORILLAZ – SONG MACHINE: SEASON 1
An unbridled joy comes over me whenever I think about this album – "we finally have another truly great Gorillaz release". There's no doubt that the defining virtual band project have got their mojo back, and better still, they're working on something fresh, bold and not yet fully realised.
Song Machine: Season 1 is marvellous from start to finish, as if Albarn and Hewett asked all their favourite artists to come into the studio and just get whatever it was they needed to off their chests. It's a nuanced, diverse introspection that seeks the humanity we're all very much in need of right now.
Where before the draw was its story, this is a Gorillaz album that sells itself on its personal credentials. And though it may well be 'Season 1' of this new era for Gorillaz, it feels far from being the first part of an already formed project. Where the Song Machine era of Gorillaz goes is completely freeform at this point, and as a starting block, Season 1 is solid.
So many moments of genius on this record creep up on you with further listens, whether it be Kano's incredible verse on 'Dead Butterflies', the quirky yet grubby feel of 'Pac-Man', or those gorgeously anxious drums on 'Aries' courtesy of Georgia. Rewarding does not begin to describe how fulfilling a record this is.
Song Machine: Season One is the collaborative super project Gorillaz have been trying to achieve for years. It feels like a firm and necessary swing away from their concept album classics toward something that allows them to embrace all the creative freedom their form allows. We may well be in very strange times, but there's humanity to be found still, and it's that which'll get us through.
#2
WORKING MEN'S CLUB –
WORKING MEN'S CLUB
Winner: Debut Album of the Year
Out of the overcast gloom of a grey day in Northern England arrives the pounding drums of 'Valleys', hammering away at the harshness of surroundings that, for all of their hardships, this album so clearly loves.
Working Men's Club project like a beacon from their West Yorkshire hometown, their debut painting brutalism concrete with strobe light green. Post-Punk meets Rave in the most original and rewarding musical marriage of the year, deftly joining the mosh pit with the dancefloor.
I can't underemphasise how much this record just screams me – House music and Post-Punk are two genres I have an undying love for, and it's rare for the two to be mixed with results as good as this. The many comparisons to New Order that this record drew should most certainly serve as compliments.
Listening to it from my comfortable Cardiff bubble in a year when the UK's north-south divide has been re-exposed once again has left me conflicted about romanticising the north through this album. Here's the thing, however; Working Men's Club isn't asking for your sympathies. It wears its disgruntlement on its sleeve, being birthed from the differences in quality of life it has had to endure and celebrating its home-town pride.
The mundane is taken on a mushroom trip on this one, with groovy synths doing battle with aggressive guitars. The euphoria of Rave bubbles under every moment, pit against the grit that Post-Punk provides, and the way in which the record balances both sides in a ying-yang way is sublime.

#1
JESSIE WARE –
WHAT'S YOUR PLEASURE?
Winner: Sourhouse Album of the Year
As a complete sucker for the sound of early 80s club music – Post-Disco, Boogie, Contemporary RnB and the like – it's safe to say that an album that reinterpreted their delectable sounds was going to win me over. I never, however, expected to fall in as deep as I did for What's Your Pleasure?
Ware soars above the clubroom like some ethereal disco goddess, delivering the catchiest beats and most infectious hooks of the year. It is impossible for me to put this on without being overcome with an insatiable need to dance.
But more than that, Ware achieves a remarkable, almost unmatched aura of club culture on this record. Where so often we might try and put playlists together to capture the sounds of the greatest nights out of our lives, here is a record birthed from the very essence of dancefloor euphoria. This is the sound of how you wish every Saturday night out on the town could sound and feel.
Every cut on here dazzles, but I have to highlight a few in particular: the sheer sensual opulence of its title track; the impossible catchiness of 'Ooh La La'; 'Soul Control's history-making chorus, sounding so good that it surely must be illegal; and then, by fucking god, the million-dollar chorus on the closer 'Remember Where You Are'. Not a single listen of this record hasn't left me simply awestruck at the effect Ware and her team have managed to manifest on this album.
Perhaps the yearn to get back to clubbing this year has drawn me to the record more so than others, but to be quite honest, this is far more than just an album made better by the state of the world in 2020. It taps into something on a subconscious level, believing that dance music can be more than just something that makes you want to move; What's Your Pleasure? defines and celebrates the human need to express yourself through rhythm and motion.
Without a question or hesitation 2020's best album for me, and one that now joins the hall of fame of the greatest dance albums ever made.
And that brings 2020 to a wrap! Make sure to check out the Sourhouse Tunes of the Year 2020, and whack on the playlist below to hear the very best from the albums featured on the list: